Rams RB Todd Gurley was at the center of a scuffle in practice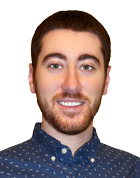 Todd Gurley may not play quarterback, but he's certainly treated like one. Gurley is arguably the most valuable player on the Rams roster and there's absolutely no chance Los Angeles goes anywhere without him.
That's why head coach Jeff Fisher doesn't want him to be hit during most drills in practice – much like the quarterbacks wearing red jerseys.
"So everybody understands defensively that "30" doesn't need to be (expletive) hit in the 9-on-7 (drill). Ok?" Fisher said on "Hard Knocks" Tuesday. "I don't want "30" tackled. We need "30." So individual groups let your guys know that "30" doesn't go to the ground in a team period or a 9-on-7. … We need to treat him like the fricking quarterback."
On Wednesday, Gurley was hit. He was taken to the ground, which led to a scuffle during practice. It involved Gurley, linebacker Alec Ogletree and running back Benny Cunningham as Gurley was on the bottom of the pile.
Fisher made it clear he didn't want his star running back getting hit in practice, but he didn't exactly come to Gurley's defense afterwards.
"That was his choice, OK?" Fisher said of Gurley, via ESPN. "We all need to be smarter than that, but that was his choice. Shows you what kind of competitor he is."
The Rams absolutely can't afford to have Gurley get hurt, but the defense is in a difficult situation. Running backs typically initiate contact and are some of the most physical players on the field. Defenders are also under the microscope that is "Hard Knocks," which can cause some to get testy.
After practice, Ogletree cleared the air and said everyone involved has moved on from the skirmish.
"It was just competing, man," Ogletree said. "Tempers flare, you know. Things like that are going to happen. [Fisher] cooled us down, everybody got back together. We settled our issues and went on with practice, finished out the day. … We're all still brothers and teammates, and we definitely look out for one another. We're going to put that behind us and keep working."