Rams Legend Eric Dickerson Throws Shade at Case Keenum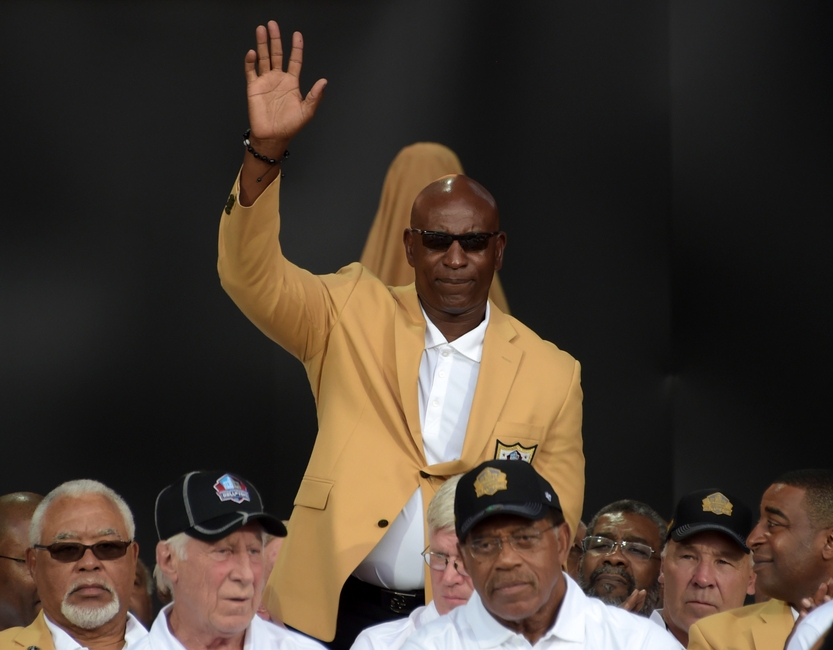 Los Angeles Rams legend Eric Dickerson is no stranger to having a blunt opinion. He continued that trend on Monday when he basically called Case Keenum a backup in a starter's position.
Los Angeles Rams legend Eric Dickerson doesn't think quarterback Case Keenum should be a starting signal-caller – and he rightfully blames the Rams for overexposing the fifth-year player..
Dickerson said so on Monday, basically rendering Keenum as a backup and nothing more:
"I feel bad for Case Keenum. He is not a guy who should play 16 weeks. The #Rams have put him in this position.' – @ericdickerson just now

— Jason Stewart (@JasonStewart) November 7, 2016
There aren't many Rams fans that would argue with the all-time great running back. Keenum hasn't played well this season and there is little help around him to change that. Keenum has never been pegged as a franchise quarterback and he's proving that this season. Regardless, he was only supposed to be a placeholder until Jared Goff was ready.
Despite Rams fans understandably wanting the No. 1 overall pick to play instead of Keenum, there simply isn't enough on offense for him to be successful.
Keenum has done a good job shaking off the criticisms fired his away and even handled Rams fans chanting for Goff well. This one will be a bit harder to swallow given its from a former Ram who doesn't think Keenum deserves to start at all. Keenum would likely beg to differ.
Ezekiel Elliot for Todd Gurley?
That wasn't the only interesting opinion Dickerson had. The Hall of Fame back also claims the Dallas Cowboys would trade Ezekiel Elliot for Todd Gurley, even though he hasn't played up to snuff in 2016. He also doesn't blame Gurley for the issues the Rams' rushing attack has seen:
.@EricDickerson just said that Dallas would trade Ezekiel Elliott for Todd Gurley right now. "This is not a Gurley issue" for the #Rams.

— Jason Stewart (@JasonStewart) November 7, 2016
That one is a bit far-fetched considering Elliot is having a historic rookie season, but one can only imagine how dominant Gurley would be behind the all-world offensive line the Cowboys have build.
This article originally appeared on