Rams' Jeff Fisher to Give CB Troy Hill a Second Chance?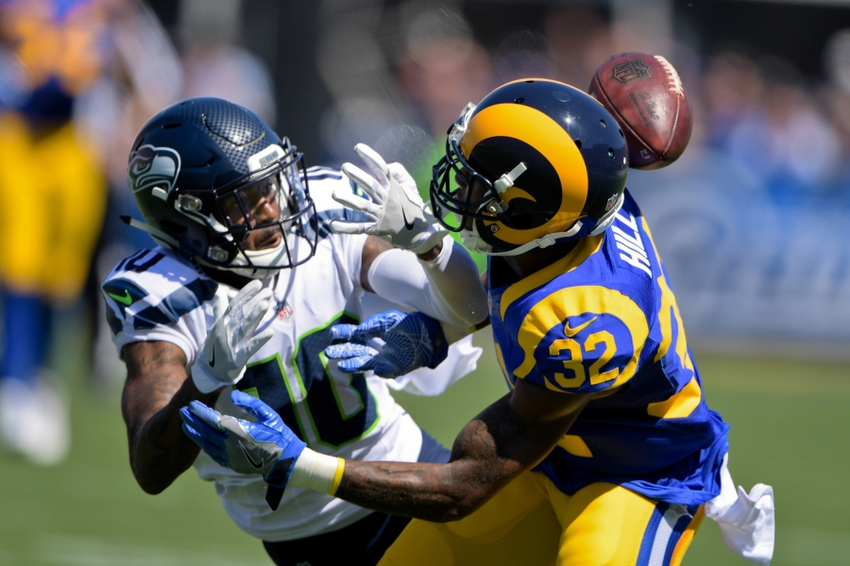 Los Angeles Rams head coach Jeff Fisher explained to the media on Tuesday why the team decided to part ways with cornerback Troy Hill.
Los Angeles Rams head coach Jeff Fisher stood by the team's decision to waive recently arrested cornerback Troy Hill, but it sounds like a reunion between the two sides is a real possibility down the road.
Hill was inactive on Sunday against the Miami Dolphins after he was arrested for DUI on Saturday morning. Hill was busted after getting into an accident with a semi-truck, and just days later the Rams waived the talented corner.
Fisher gave his thoughts on the move and hinted at the possibility of Hill returning to the team, per Jack Wang of the OC Register:
"Every situation is different, circumstances are different. I was disappointed in his choices, as they related to Friday night and Saturday morning. I didn't think he put the team first. I got information, and we made the decision. Because Troy was truthful with me in our conversations the last couple of days, I also said that I'm not going to rule out a second opportunity. I think people deserve second chances in life. I think he learned from it, but I was just disappointed in his choices."
So it looks like Hill's days with the Rams aren't over for good and it's just temporary. And, Fisher is right, people do deserve second chances if the mistake isn't too bad.
Hill will almost certainly get his second chance, whether it's with the Rams or some other team. The 26-year-old cornerback has played very well for Los Angeles this season and is fourth on the team in tackles.
While he'll likely have to serve some kind of suspension for his misdeeds, Hill should be back in a Rams uniform at some point.
This article originally appeared on