Rams' Greb Robinson a Shocking Inactive for Week 12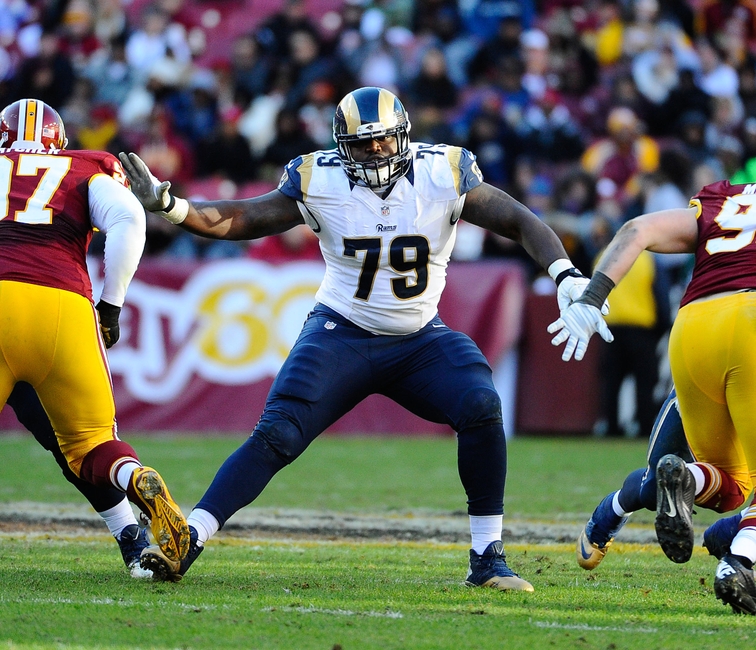 Los Angeles Rams offensive tackle Greg Robinson was declared inactive for Sunday's Week 12 showdown with the New Orleans Saints.
It appears Greg Robinson is in a really bad way in his third season in the NFL, as he was shockingly listed as inactive and a healthy scratch for the Los Angeles Rams in Week 12.
Rams head coach Jeff Fisher talked about possibly making changes to the offensive line because of poor play during the week. While we possibly expected Robinson to having his playing time cut, we didn't expect it to get cut altogether.
Robinson has been playing poorly all season long and now it looks like things are coming to a head for the former No. 2 overall pick in the 2014 NFL Draft.
In the past week he avoided the media altogether on Wednesday and said almost nothing on Friday. Now we can start to understand why he acted the way he did, as it would appear he knew his benching was imminent.
Rams LT Greg Robinson took eight questions today. He answered three with either "Nah" or "Nothing." Spoke no more than 30 words in four min.

— Jack Wang (@thejackwang) November 25, 2016
Still, being benched is no excuse for acting like a baby and it only makes things worse. Robinson has a long way to go in the maturity department and it may be one of many things that stops him from being successful in the NFL.
This article originally appeared on