Rams at Saints: Preview, Predictions, and More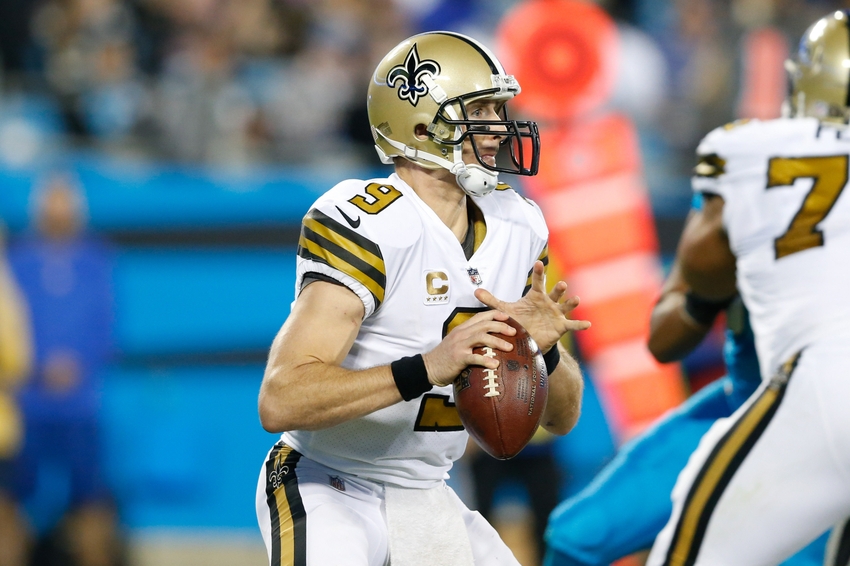 New Orleans Saints vs. Los Angeles Rams
After a long week to rue over their primetime loss to the Carolina Panthers, the New Orleans Saints have a chance to make a big statement against the NFL's worst offense. The Los Angeles Rams will reportedly dial up more deep passing plays in Week 12 after No. 1 overall pick Jared Goff went 0-3 on deep balls in his regular season debut.
The Saints have dropped back-to-back games against the Denver Broncos and Panthers and this slide comes after they defeated the Seattle Seahawks and San Francisco 49ers in consecutive weeks. A win over the Rams could put them in position for a rare season sweep over the NFC West, provided they beat the Arizona Cardinals later on this season.
As for the Rams, this is a good chance for Goff to take advantage of a Saints defense that is still among the worst in the NFL. At the very least, Goff should do enough to move the ball so that Todd Gurley gets a chance to shine on the ground. Gurley scored a long 24-yard touchdown run in the loss to the Miami Dolphins, but it has been an awfully quiet sophomore season from the former Georgia Bulldogs star.
Los Angeles is 4-6 overall and 3-2 on the road and New Orleans is also 4-6. There isn't much to give here, but the Saints could be seen as a favorite due to their passing attack. For as bad as the NFL's 30th-ranked defense can be, Drew Brees is such a legend that he is capable of grinding out tough wins on his own.
Keys to Victory
The Saints held Jonathan Stewart to under two yards per carry last week and surrendered just 50 rushing yards in total, having been arguably the league's most improved run defense. Kenny Vaccaro and the Saints have come up and made plays in the running game, which means the Rams will have their work cut out for them. They need Gurley in close games, especially now that Goff is starting at quarterback. Goff's pocket presence is excellent, but everything else about him is a question mark heading into his second start in the NFL.
Brandin Cooks leads the Saints in receiving yards, but Michael Thomas is the leader in receptions with 56 grabs in his rookie season. Thomas has been a revelation, and his ability to move the chains and pick up yards after the catch will be important today. Los Angeles is fifth in the league in points per game allowed, which is why they've managed to win four games despite their atrocious offense.
From Trumaine Johnson to T.J. McDonald, the Rams are loaded with talent in their secondary and their defensive line remains the envy of most teams in this league. If the Saints interior isn't game enough to stop Aaron Donald, then Brees will need plenty of help from Thomas and Willie Snead.
Odds
Point Spread: New Orleans -7
Moneyline: New Orleans -325, Los Angeles +270
Over/Under: 45.5
Prediction
Barring a sudden outburst of production from Gurley, it is hard to see the Rams prevailing in this game. They have an excellent defense, but their offense couldn't even cover 14 points against the Miami Dolphins. The Saints defense hasn't allowed 30 points in a game since Week 6, so they have quietly emerged out of the disaster zone under defensive coordinator Dennis Allen.
Goff has potential, but would you bet on Goff, Kenny Britt, Brian Quick, and Tavon Austin or Brees, Cooks, Thomas, and Snead? Even though the Rams have Gurley and the Saints could miss Mark Ingram, Tim Hightower might be the more effective back on Sunday given the Rams continued struggles on the offensive line.
Pick: New Orleans Saints: 23, Los Angeles Rams: 10
This article originally appeared on