Rams at Lions: Highlights, score and recap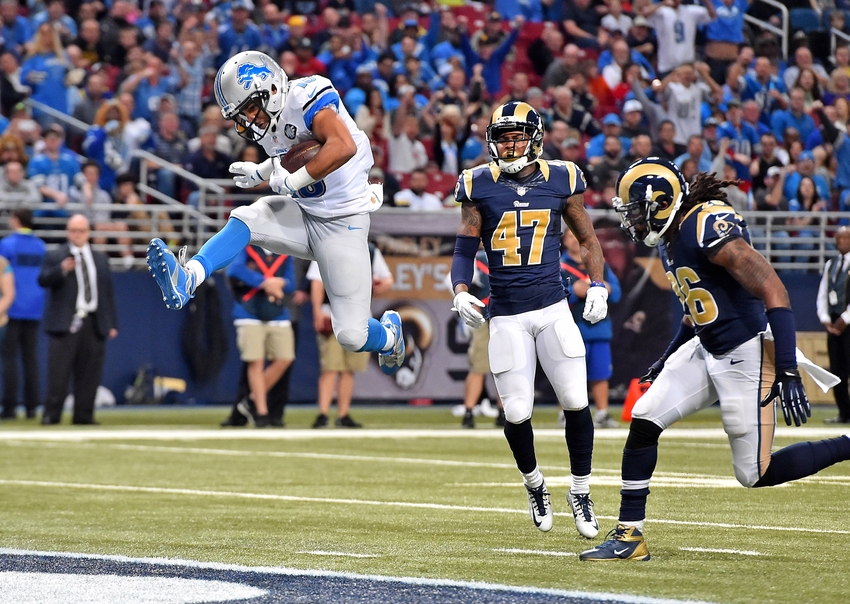 The Detroit Lions will host the Los Angeles Rams in Week 6 at Ford Field. Here are all the highlights, the game recap, and the final score.
The Detroit Lions will host the Los Angeles Rams for a pivotal Week 6 showdown at Ford Field. Both of these teams are for now in the NFC Playoffs mix. The Rams are 3-2 and the Lions are 2-3. They aren't flashy teams, but seem to do more things right than wrong as football clubs in 2016.
This could be a low-scoring game with the vaunted Rams defense. However, the Lions do have an underrated signal caller in Matthew Stafford that is more than capable of stretching the field with his howitzer of a right arm.
Look for this game to be tight and be decided by only one score. The winner will have staying power in the NFC Wild Card race. The loser will need to do some work going forward to get back into the NFC Playoffs conversation.
Highlights
*POSTED LIVE AS THEY HAPPEN*
Three Stars
1. Matthew Stafford: Stafford has played well under offensive coordinator Jim Bob Cooter. The Rams have a great defense, but Stafford should still be able to put up yards in this one. He'll complete 57% of his passes for 330 yards two touchdowns and an interception.
2. Aaron Donald: Donald is the best defensive player in football. He'll have four tackles, one and a half sacks, and a forced fumble up front for the Rams defensive line.
3. Todd Gurley: Gurley has been real quiet in 2016. He'll bounce back with a great game at Ford Field. He'll have 16 carries for 85 yards and a touchdown.
Next Game
The Rams will have to travel to London to play their Week 7 game. Los Angeles will play the New York Giants at Twickenham Stadium at 9:30 a.m. ET on Sunday, October 23.
The Lions will get to stay in Motown for their Week 7 game. Detroit will host the Washington Redskins at 1:00 p.m. ET on Sunday, October 23.
More from FanSided
This article originally appeared on