Rams at Jets Recap, Highlights, Final Score, More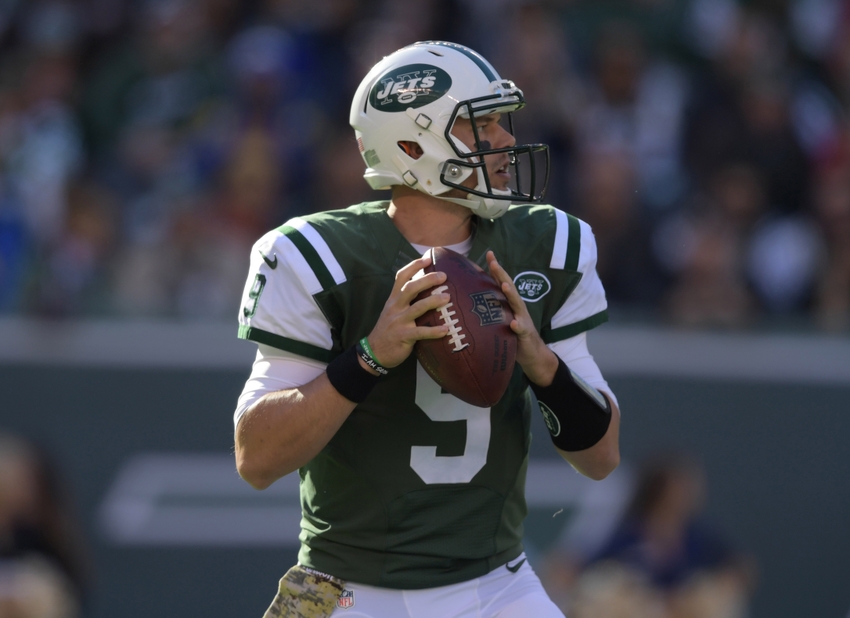 The defenses were the stars of the day as the Los Angeles Rams topped the New York Jets.
9

6
It was a rough offensive day for both the New York Jets and the Los Angeles Rams. This game involved a missed extra point and 15 punts between the two teams. Defense ruled the day as the Rams came to town to take on the Jets.
The Rams took their opening drive and marched it 73 yards in twelve plays, ending with a Greg Zuerlein field goal. New York held up at the goal line, holding the Rams to the field goal. New York answered in the second quarter with a drive of their own starting all the way back at the one yard line. Bilal Powell took the ball in from four yards out on a "hook and ladder" play, but a Nick Folk missed extra point left the game at 6-3.
New York's offense looked good in the first half, including a 52-yard hookup between Bryce Petty and Robby Anderson. The offense moved the football and was diverse. Below you will see the touchdown which was extremely creative, but they went conservative in the second half. Neither team was real successful in the second half, as the punts were coming fast and furious. Two field goals in the second half led the Rams to a 9-6 win.
Bryce Petty wasn't bad overall in his debut, going 19-of-32 for 163 yards and one touchdown, but one costly interception. The Jets had the ball late in the game, attempting to make a last-ditch comeback. However, an Alec Ogletree interception, taking the ball away from Quincy Enunwa, ended the contest.
Three Stars
Alec Ogletree, Rams — Ogletree played a strong game on defense, logging 10 tackles and the game-clinching interception.
Matt Forte, Jets — Despite the offensive woes, Forte looked solid again, running the ball 20 times for 98 yards and adding 11 yards receiving.
Kenny Britt, Rams — Britt continued to show the world that Darrelle Revis is going downhill, as he beat him around the field to the tune of seven catches for a game-high 109 yards.
Highlights
Next Game
The Rams play host to Miami in Week 11 as they hope to get back to .500 on the 2016 season. New York will mercifully be entering their bye week.
This article originally appeared on