Rams at Jets: Preview, Predictions, and More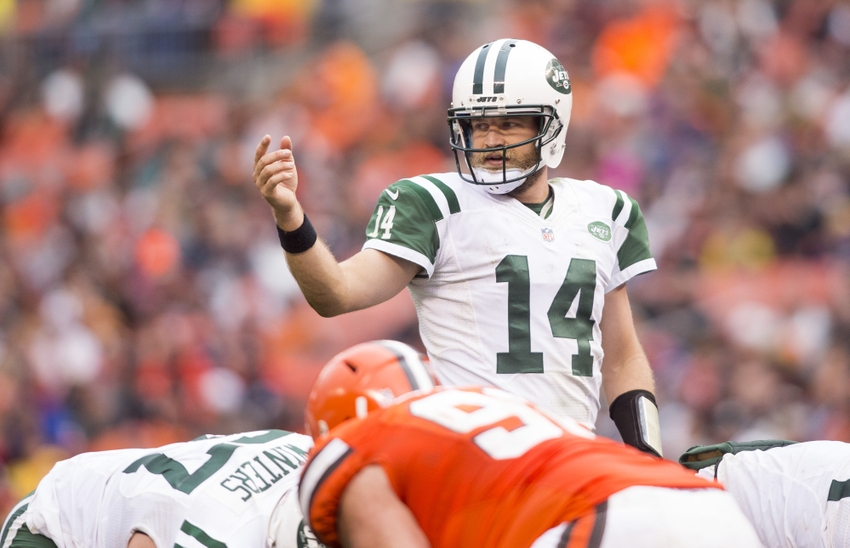 Los Angeles Rams vs. New York Jets
It's a season that is nearing the end for the New York Jets as they play host to the Los Angeles Rams for their final game before the bye. Coming off of a loss to the Miami Dolphins, New York sits at 3-6, mathematically alive for the playoffs but hanging by a thread. Todd Bowles has stated that Ryan Fitzpatrick will remain the starting quarterback unless he is injured, though many fans have clamored for Bryce Petty to finally get his chance.
The Rams return to Los Angeles has been a disappointment for the LA faithful. After a loss to the Carolina Panthers last week, they sit at 3-5, another team on the outside looking in. The second year has not been as fruitful for Todd Gurley, who is only averaging 3.1 yards per carry in 2016. We have yet to see the debut of Jared Goff, as Case Keenum has been the order of the day for the Rams. His touchdown to interception ratio is 9:11, which is likely contributing to stacked boxes against Gurley.
Which of these struggling teams will prevail in their Week 10 matchup from MetLife Stadium? Here are the keys to victory in this game.
Keys To Victory
For New York, they have to take care of the football. Last week, Fitzpatrick threw two costly interceptions. One was to a defensive lineman and one was not even in the neighborhood of a Jets' receiver. Whether the quarterback is Fitzpatrick or Petty, it must be a clean game, because this offense has not shown the ability to play from behind consistently.
Can Matt Forte have a big game against the Rams' defense? In three previous games against the Rams, Forte has averaged over 100 yards on the ground. The Rams, however, are ranked just outside the top ten in rush defense. This matchup will go a long way in determining the outcome.
Los Angeles needs a big game through the air to open things up for Gurley. The Jets are fourth in the league against the run, but 22nd against the pass. New York's safeties either can't cover (Calvin Pryor), or have spent most of the season appearing to be lost (Marcus Gilchrist). The fall of Darrelle Revis has been well-documented. Attack New York through the air.
On defense, force Fitzpatrick into mistakes. In 2016, he has made it clear that he will make them.
Odds
Point Spread: New York -2
Moneyline: New York -125, Los Angeles +105
Over/Under: 40
Prediction
I don't think any fans of the Gang Green would be surprised if they lose this one. This is the type of game they have been notorious for having trouble with. But, for all of his shortcomings, Todd Bowles will have them fired up and ready for this one. The front four causes Keenum some headaches and the Jets take this one going away.
Pick: Los Angeles Rams: 10, New York Jets: 24
This article originally appeared on