Rams Announce Official Date for Stadium's Groundbreaking Ceremony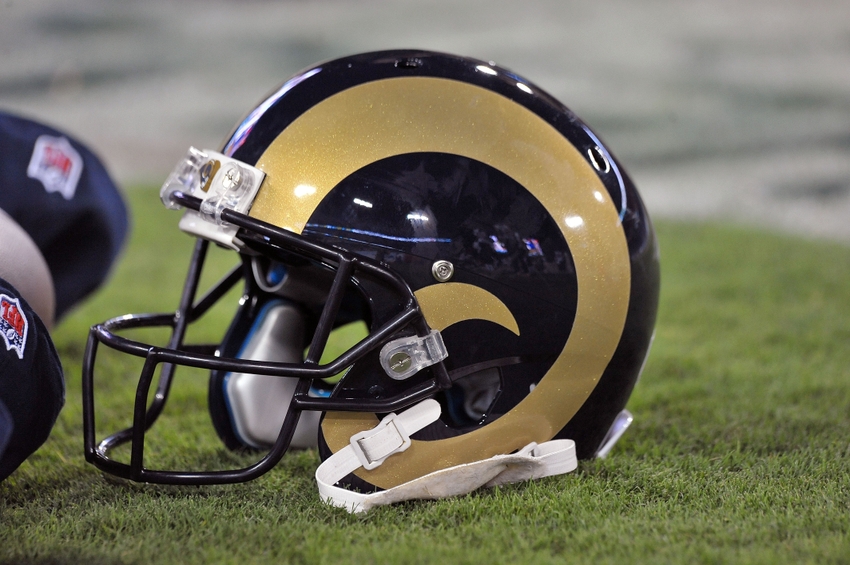 The Los Angeles Rams have announced the official date for the new stadium in Inglewood's groundbreaking ceremony.
The new home of the Los Angeles Rams will officially break ground next week, with a slew of big-named guests expected to be there.
Los Angeles' stadium will reside in Inglewood, California, and is expected to have its groundbreaking ceremony in Hollywood Park on November 17th:
Rams have announced their Inglewood stadium groundbreaking ceremony will take place next Thursday, Nov. 17.

— Myles Simmons (@MylesASimmons) November 11, 2016
Among the guests expected to be there include NFL commissioner Roger Goodell, Inglewood Mayor James Butts Jr., and, of course, team owner Stan Kroenke and COO Kevin Demoff.
In addition to Rams owner Kroenke and COO Demoff, NFL commissioner Goodell & Inglewood Mayor Butts expected to be in attendance.

— Myles Simmons (@MylesASimmons) November 11, 2016
Here's what the stadium will look like when it's finished:
Rams to break ground on Inglewood stadium next week, source says https://t.co/K8MtLgmBfL #la #losangeles #sports pic.twitter.com/aebq3NnSaw

— Yoohoo (@yoohooio) November 10, 2016
The stadium is also expected to be the most expensive one built in history, per CNN:
Los Angeles will welcome the return of NFL football with the construction of a new 80,000-seat stadium complex and "NFL Disney World," expected to become the world's most expensive sports arena.
The 300-acre development in Inglewood, a few miles from downtown Los Angeles, will provide a new home for the NFL's Rams franchise, whose return to their former home city was approved by league officials last Tuesday. The development has an estimated cost of $2.6 billion — more than $1 billion more than New Jersey's MetLife Stadium, currently the league's most costly venue.
With all the problems the Rams are having this season, it's a good thing this stadium isn't opening now. Without a doubt, this year's team isn't ready for the bright lights of Inglewood.
This article originally appeared on