Rams and Chargers Making Progress on L.A. Stadium Deal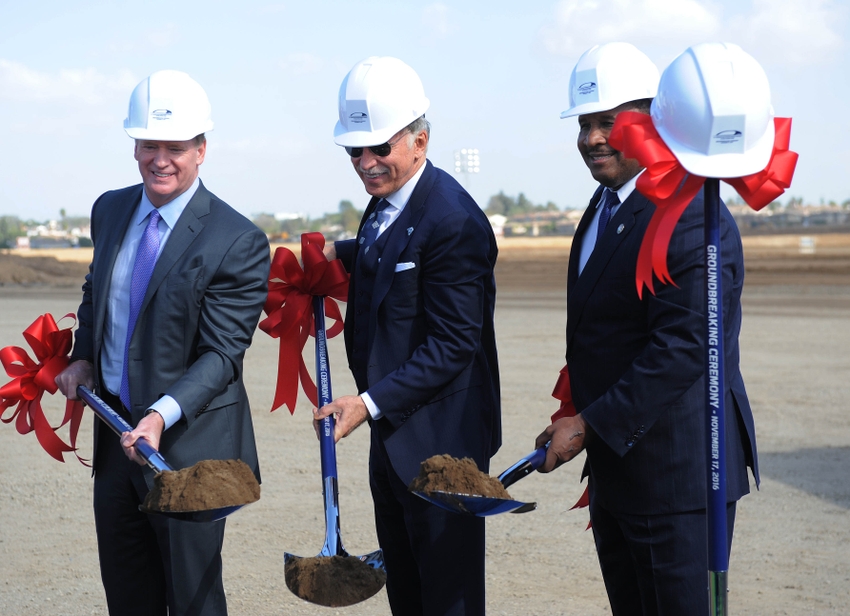 The Rams and San Diego Chargers continue to make progress on a deal that would have the Chargers playing in Los Angeles next season.
The Los Angeles Rams and San Diego Chargers are making progress on a deal that could have the two teams sharing the same stadium in the near future.
Since failing to get a new stadium approved in San Diego, the team has been exploring other means to do so, including a move to Los Angeles. Rams owner Stan Kroenke is more than open to the idea and it has struck up a conversation between the two franchises.
According to Jason La Canfora of CBS Sports, things are progressing in the talks involving San Diego and Los Angeles:
The tenor of those conversations has continued to improve, according to league sources, as Chargers owner Dean Spanos explores options in the L.A. market.

There remains a strong chance the Chargers' relocation fee to move to Los Angeles decreases before a final deal is struck, sources said, and Kroenke is uniquely motivated to move the process along.
Also per La Canfora's report, Kronke is extremely motivated to make a deal happen as it directly relates to his ability to sell public seat licenses (PSLs):
The Rams cannot begin to sell personal seat licenses and suite deals until he has closure on whether it's the Chargers or Raiders joining him, and he is eager to get those sales started to help fund the massive financial undertaking of constructing his new stadium in Inglewood. Spanos could conceivably ask for an extension of his window to move — which would have repercussions on the Rams — and Spanos has more leverage in this matter than many believe.
The Chargers' Temporary Home?
The Chargers are also reportedly exploring the idea of playing at the StubHub Center for the 2017 and 2018 seasons until the Inglewood Stadium is finished.
While the Carson, California, venue is smaller than most NFL stadiums, the Chargers are still open to calling it their temporary home as it is a preferred destination over the Los Angeles Coliseum.
With money as a major motivating factor for the Rams owner, it wouldn't be a surprise to see a deal happen here.
This article originally appeared on