Rams' Aaron Donald Reacts to Eric Dickerson-Jeff Fisher Feud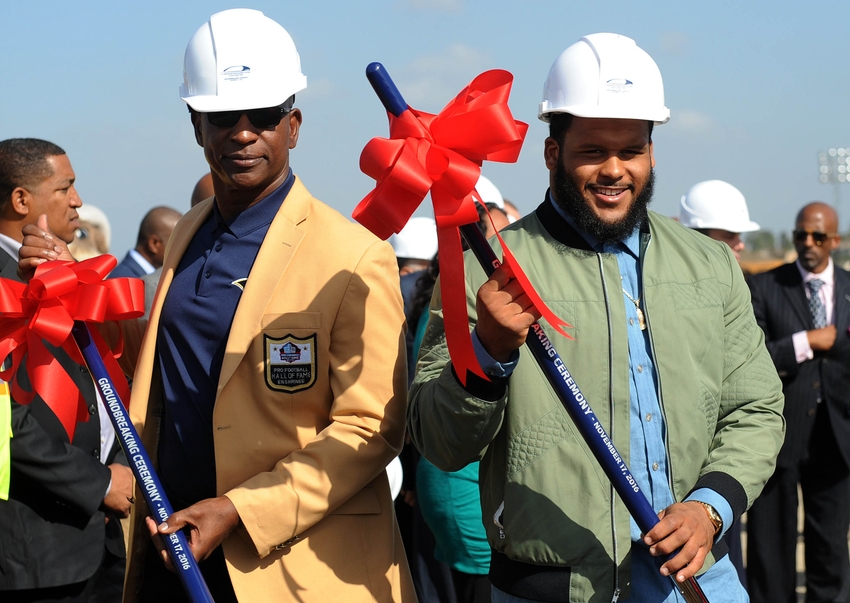 Los Angeles Rams star defensive tackle Aaron Donald shared his thoughts on the feud between legend Eric Dickerson and head coach Jeff Fisher.
Apparently Los Angeles Rams defensive tackle Aaron Donald isn't uncomfortable with Eric Dickerson.
After Dickerson claimed that head coach Jeff Fisher told him he wasn't welcomed on the team's sidelines because he made players feel uncomfortable, anyone and everyone has had their opinion on the feud.
As it continues to get uglier by the day, one Rams player, Donald, isn't changing the way he views or treats Dickerson.
Here's what Donald told Brian Kalbrosky of Rams Wire:
"I have a whole lot of respect for that guy. He's a great guy, Anytime we see each other, we talk. He's one of the best to ever play the game," said Donald.

"I'm going to still continue to have a lot of respect for that guy no matter what is going on between them. When I see him, I'm still going to talk to him and show the same love always."
Maybe Fisher should learn some respect from one of his younger players.
It's good to see Donald can take criticism, unlike some of his teammates – or at least that's what Fisher alluded to when he denied Dickerson extra sideline passes.
Lost in all the drama of the Rams' season has been an absolute elite effort from Donald this season. If things had gone better for the Rams and they were actually winning, Donald would be a near lock for Defensive Player of the Year honors.
Sadly that isn't likely to happen with Fisher and the Rams on that 7-9…. well, you get the idea.
This article originally appeared on