Rams: #1 Overall Pick Jared Goff to Start Over Case Keenum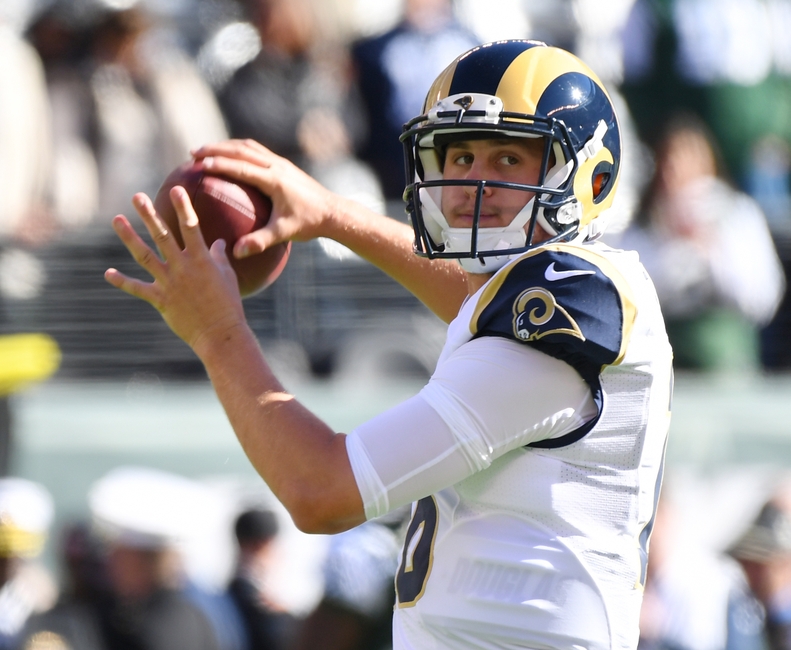 Jared Goff, the number one overall pick of the 2016 NFL Draft, has been named the Rams starter for this weekends game against the Miami Dolphins
Los Angeles Rams fans will wait no longer, as their first round pick Jared Goff will make his NFL debut this Sunday in front of a home crowd.
Chris Mortensen of ESPN confirmed that head coach Jeff Fisher informed Goff and veteran Case Keenum of the decision in a private meeting.
Los Angeles traded up from the 13th overall pick with the Tennessee Titans for the number one overall slot, while also sending its two second-round, and third-round selections in the 2016 draft, as well as Los Angeles's first- and third-round selections in 2017. Tennessee also sent fourth and sixth-round selections to the Rams along with the number one pick.
Goff started three seasons at Cal, throwing 96 touchdowns and 30 interceptions for a team that made just one bowl appearance during his tenure.
Despite trading up for Goff, the Rams felt he was not ready to go from a non-traditional "air-raid" offense to the NFL. Goff had never called plays, lined up in the shotgun, or audible during his collegiate career, and needed a partial redshirt season.
With rookies Carson Wentz, Dak Prescott, Cody Kessler, Jacoby Brissett performing well at points this season (especially Wentz and Prescott) Goff and the Rams will be under immense pressure to show something special. Los Angeles could have had any of those quarterbacks without trading away the farm. The success of Goff will either carry or crush the Rams newly-relocated franchise, as well as the jobs of Fisher and general manager Les Snead.
This article originally appeared on