Raiders vs Ravens Week 4: Highlights, score and recap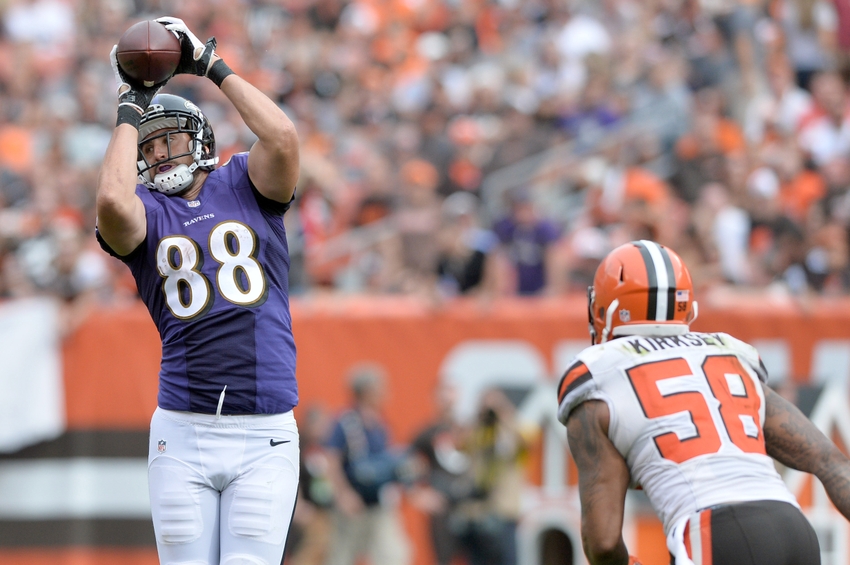 Going 4-0 is the reward the Baltimore Ravens are playing for this week against the Oakland Raiders at M&T Bank Stadium.
It's an intriguing matchup between an undefeated Ravens team that's impressed few, and a Raiders squad much is expected from this season. Oakland's offense is loaded with talent, specifically quarterback Derek Carr and a talented fleet of wide receivers.
However, the Silver and Black defense has been struggling, ranking last in the NFL through three weeks. Those struggles represent an ideal chance for Ravens quarterback Joe Flacco and a sketchy running game to get Baltimore's offense on track this week.
But the key to the game will be a very tough Ravens defense built on the foundation of an outstanding line. Tackles Timmy Jernigan and Brandon Williams are developing into one of the league's most imposing tandems. The Ravens are also getting outstanding play from young inside linebacker C.J. Mosley.
Yet, Baltimore defensive coordinator Dean Pees will need to manufacture pressure to protect his secondary. Carr has the weapons to cause problems through the air, specifically wideouts Michael Crabtree, Amari Cooper and Andre Holmes.
So making Carr uncomfortable in the pocket will be vital.
Highlights
Highlights will be added as and when they happen
Three Stars
These are predictions for who will dominate this game.
1. Timmy Jernigan
Few interior pass-rushers are playing as well as Jernigan. He's proving consistently disruptive inside, having already logged three sacks.
Just as important, Jernigan is beginning to live in opposing backfields. He's forcing running backs where they don't want to go and denying quarterbacks the chance to step up.
Jernigan is also highly flexible. His speed and athleticism means he can be moved around to end or sent on numerous stunts and twists.
Pees will have to keep Jernigan on the move, because he's facing a daunting matchup this week against an Oakland O-line strong in the middle. Center Rodney Hudson and guards Gabe Jackson and Kelechi Osemele can keep most tackles under wraps, but Jernigan is a different proposition.
2. Dennis Pitta
The Raiders have had trouble defending tight ends recently, great news for Baltimore catch-machine Dennis Pitta. Jace Amaro burned the Oakland D' for 59 yards on just three catches last week, while Jacob Tamme of the Atlanta Falcons helped himself to five catches, 75 yards and a touchdown in Week 2.
Pitta can have similar success working against a unit with holes at every level of its coverage. The biggest of the holes are usually opening over the middle, where Pitta does his best work. He's been revitalised after nearly two years out, catching 15 passes for 144 yards the last two weeks.
Oakland has some quality pass-rushers at the linebacker level, such as Bruce Irvin and Aldon Smith. But these players can be liabilities in space, liabilities a savvy intermediate receiver like Pitta will exploit.
3. Justin Forsett
It's been a stop-start season for Justin Forsett, who hasn't adjusted to a committee approach alongside Terrance West. He's also struggled adapting to an offense no longer run by Gary Kubiak and built around a zone-stretch running scheme.
The latter problem revealed itself last season, when Forsett managed just 4.2 yards a carry only one season removed from averaging 5.4 yards per rush on Kubiak's watch in 2014.
Forsett needs to rebound, so he should welcome a visit from the NFL's 30th-ranked run defense. Forsett must attack the cutback lanes more decisively than he has and aim for the edges of a Raiders front with plenty of beef in the middle.
Next Week
The Ravens will host the Washington Redskins in Week 5, while the Raiders will welcome AFC West rivals the San Diego Chargers to the O.co Coliseum in a crucial divisional battle.
This article originally appeared on