Raiders Looking at Las Vegas Relocation for 2019 Season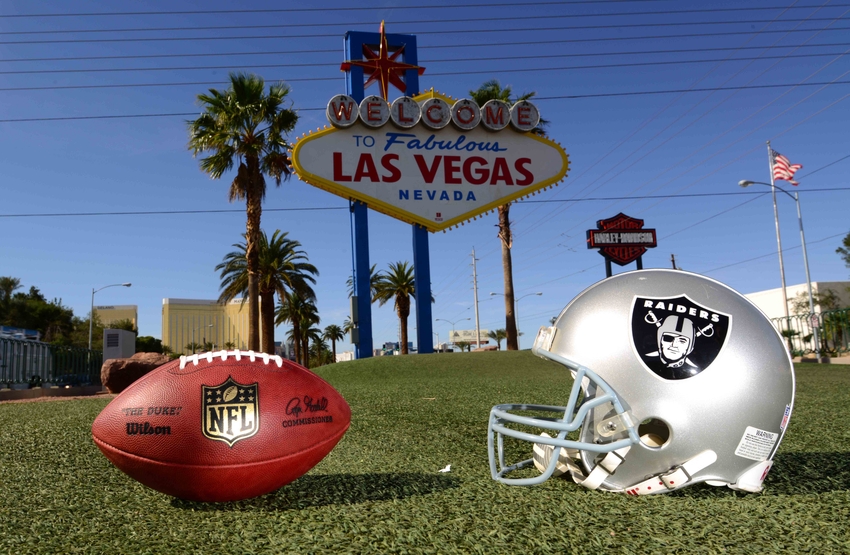 Oakland Raiders owner Mark Davis laid out the short-term plan for the Raiders franchise with Sin City in sight
Since losing out on a return to Los Angeles, the Oakland Raiders have had their sights set on Las Vegas as their future home.
Raiders owner Mark Davis confirmed to ESPN that the team will continue to play in Oakland through the 2018 season, giving the Raiders an opportunity to win a Super Bowl in the Bay Area.
Davis is still required to get approval before officially moving the Raiders to Las Vegas, and will have the opportunity to file for relocation the day after the Super Bowl.
Davis would need a total of 24 votes from the league ownership to approve relocation to Vegas.
A move back to LA is still on the table, pending a decision by the Chargers on whether or not to join the Rams in their new stadium. Should the Chargers opt to stay in San Diego, the Raiders will have the option of moving south.
The proposed stadium project in Las Vegas would cost approximately $1.9 billion to complete a 64,000 seat stadium.
A recent vote by the Nevada Legislature approved $750 million worth of public funds to help pay the way towards a stadium. The plan would be to increase hotel taxes by 1.4 percent to fund the stadium and improvements to the convention center. Nevada Governor Brian Sandoval is expected to approve the funding early next week.
"I would like to thank Governor Sandoval, the Southern Nevada Tourism Infrastructure Committee, and the members of the Nevada Legislature on this historic day," said Davis once the funding was approved. "All parties have worked extremely hard to develop and approve this tremendous stadium project that will serve as a proud new home for the entire Raider Nation."
The New York Times cites that those backing the Vegas stadium deal expect the stadium to generate over $600,000 a year. Not only would the Raiders play in the new stadium, but also local college games.
Las Vegas has become a popular city in the world of sports, and has drawn the attention of the other major sport leagues. The National Hockey League approved an expansion team for the city of Las Vegas scheduled to play for the 2017 season.
This article originally appeared on