Raiders coach Jack Del Rio explains why Khalil Mack doesn't have a sack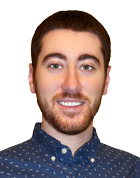 After racking up 15 sacks last season, Oakland Raiders pass rusher Khalil Mack was expected to approach 20 in 2016. Along with Von Miller, Mack is one of the premier pass rushers in the game today.
If you look at his numbers, though, you wouldn't believe it. That's because he has as many sacks this season as you do.
In a shocking development, Mack has exactly zero sacks through three games. It shouldn't be overly concerning for the Raiders, however. It took Mack three games to record his first sack last season with two coming in Week 3.
Raiders coach Jack Del Rio assured everyone on Wednesday that Mack is just fine, and it's a matter of teams making a concerted effort to shut him down.
Mack has 13 tackles in three games, so he's having an impact in that regard. He's just having trouble beating double-teams on nearly every play. His teammates have to do a better job of taking advantage of one-on-one matchups. As a team, the Raiders have just three sacks.
Until other players like Bruce Irvin start to make teams pay for doubling Mack, they're going to continue to do so.
Del Rio still thinks Mack will get his numbers despite struggling up to this point.