Raiders at Ravens live stream: How to watch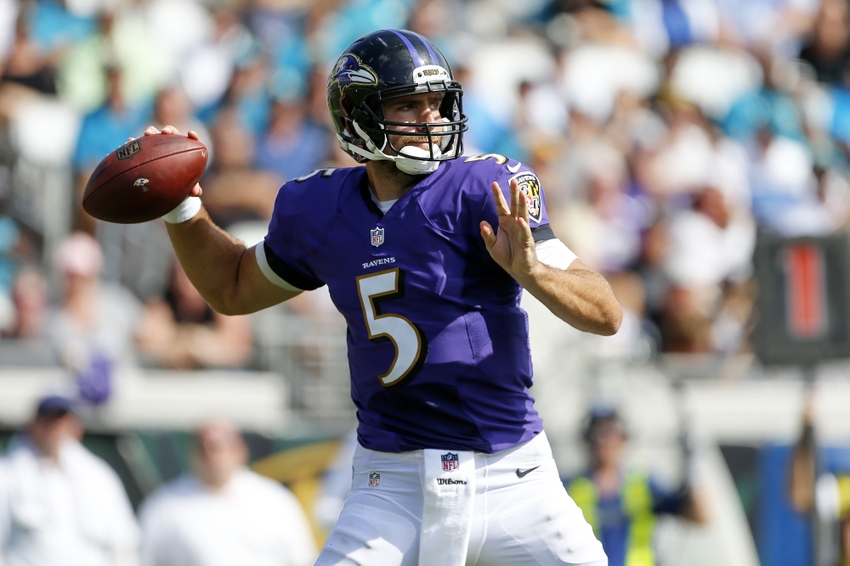 Looking forward to the rematch from last year's epic game between the Oakland Raiders and Baltimore Ravens? Here's how you can watch what should be a great game.
The Baltimore Ravens host the Oakland Raiders in an important game for both teams. Baltimore is coming off another nail biter, narrowly beating the Jacksonville Jaguars in Week 3. Meanwhile, Oakland is coming off a 17-10 win over the Tennessee Titans. Baltimore enters the game with a 3-0 record while Oakland has a 2-1 record.
Oakland must win this game to stay within striking distance of the Kansas City Chiefs and the Denver Broncos. They have scored 80 points this season while giving up 79. While Baltimore's offense hasn't been top-notch, their defense must perform well for the Raiders to win. They have been led thus far by the stellar play of quarterback Daniel Carr and wide receiver Amari Cooper.
Baltimore currently leads the AFC North, one game ahead of the Pittsburgh Steelers. They have a chance to get off to a nice 4-0 start before their rough November and December schedule kicks in. So far, they have been led by quarterback Joe Flacco, wide receiver Steve Smith, wide receiver Michael Wallace, and kicker Justin Tucker. Tucker has been a determining factor in each of Baltimore's first three wins.
Last season, the Raiders beat Baltimore in Week 2 thanks to some last minute mistakes by the Ravens. This year, Baltimore is fully healthy and have been limiting those last minute mistakes which plagued them last season.
TV: CBS
Time: 1:00 p.m. ET
Broadcasters: Andrew Catalon, Steve Beuerlein, Steve Tasker, Chris Fischer
Live Stream: Stream 1 | Stream 2
The game should be a good gauge of where both teams are. Baltimore has yet to beat a high quality team while the Raiders have been rusty following a Week 1 win over the New Orleans Saints.
More from FanSided
This article originally appeared on