QB Tuel reunites with Hackett in Jacksonville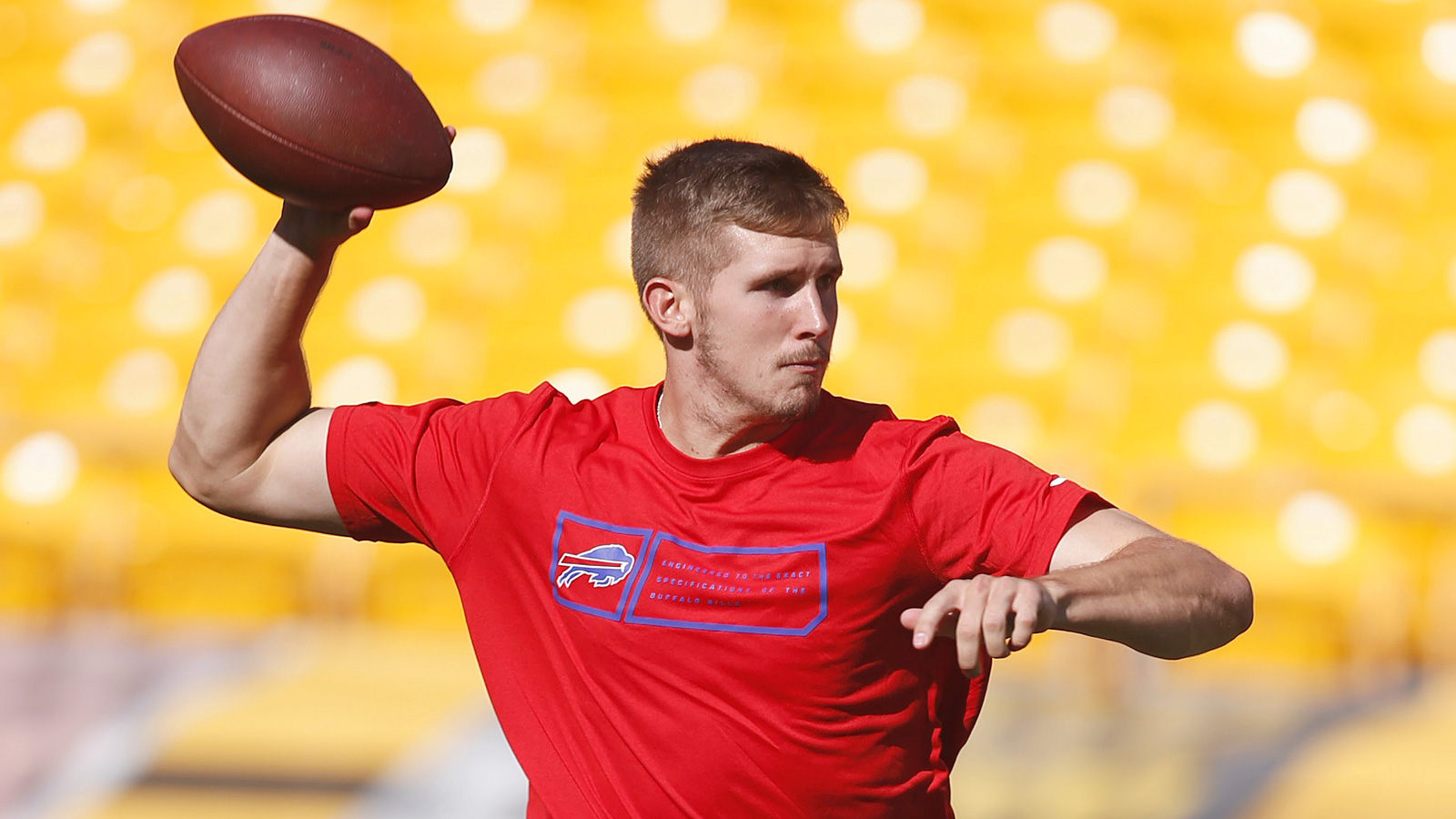 Quarterback Jeff Tuel found himself in a new situation Tuesay when he reported for practice with the Jacksonville Jaguars, but an old face was there to ease the transition.
Tuel, who was released by the Buffalo Bills last week, was claimed on waivers by the Jaguars. In Jacksonville, he's found himself reunited with his former offensive coordinator in Buffalo, Nathaniel Hackett.
Hackett, who serves as the Jaguars' quarterback coach, said he enjoyed his earlier time working with Tuel.
"I loved him," Hackett said, according to the Florida Times-Union. "He's an athlete. He's smart. He's fearless, and he's always going to do everything right. He's just a great young man, and he's been out there in the fire. I think it's always critical when you can bring in anyone with experience. That's important to have."
Tuel will compete with second-year quarterback Stephen Morris for a spot behind starter Blake Bortles and backup Chad Henne.
"He's loves ball," Hackett said of Tuel. "He's a happy guy. It doesn't matter what happens. He's the same guy, good or bad. You really appreciate that."
Tuel played in two games during his time with the Bills, completing 26-of-59 passes with one touchdown and three interceptions. He said his past familiarity with Hackett will be an asset in adjusting to his new team.
"It's nice to come into a building where you have a familiar face," Tuel siad. "He taught me a lot about this game, and he'll be able to teach me a lot about the offense."
Tuel's former head coach in Buffalo, Doug Marrone, is also with Jaguars. Marrone serves as Jacksonville's assistant head coach/offensive line coach.
"He was great, straightforward," Tuel said of his time playing for Marrone. "Every coach has their style, and his was effective."
(h/t Florida Times-Union)
Photo credit: Charles LeClaire/USA TODAY Sports