Putting Houston Texans at Ease About Monday Night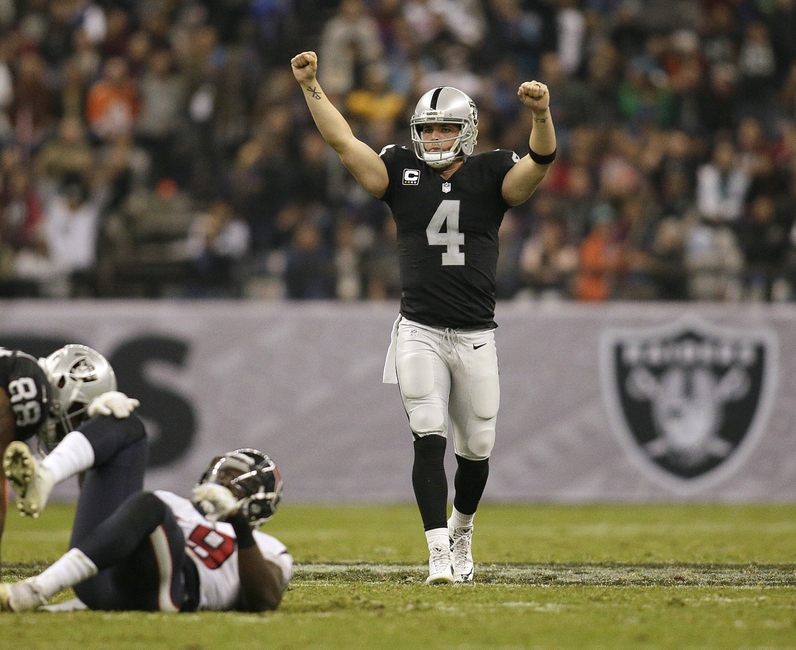 Monday Night Football analysts like Jon Gruden are paid to start controversy. But if you look at the calls Houston Texans head coach Bill O'Brien complained about, they are correct.
Houston Texans players, coaches and fans need not worry, they lost to the Oakland Raiders fair and square Monday night. Head coach Bill O'Brien was heated about a non-touchown and non-first down in the game. Either one would have made a difference in the game.
But understandably O'Brien, the competitor he is, was emotional, not objective about it. It didn't help that the Monday Night Football crew didn't see the right angle. And the media was all over O'Brien about it at the press conference after the game.
And of course, there was more talk about it Tuesday and people still didn't have a clue. Emotions cloud everything so I took it upon myself to put passionate Texans fans at ease. It is Wednesday, hump day, time for teams to move on to the next game.
@VicTafur Not a big enough cloud of chalk exploding off his heel? pic.twitter.com/FVhnZn1De0

— Corleone 🇺🇸 (@RaiderForums) November 22, 2016
Via Vic Tafur on Twitter, I saw the supposed touchdown that DeAndre Hopkins stepped out on. From this angle, you can see that Hopkins clearly stepped out of bounds, leading to the ref to blow the whistle. You can clearly see his heel touch and the chalk kick up.
@RaidersBeat saw this also pic.twitter.com/kvETk24VR7

— Dan (@Dan905) November 22, 2016
Via Raiders Beat on Twitter I saw the spot on fourth down late in the game was correct. If you look at it, the play wasn't even close as he reached for the marker after his forearm hit the ground. There was no reason for analyst Jon Gruden or anyone to cry foul.
The score was correct and the result was correct.
Like Raiders head coach Jeack Del Rio says, "You get what you earn in this league."
I hope this brings peace to Texans fans.
More from With the First Pick
This article originally appeared on