Pundits are finally noticing what Khalil Mack is capable of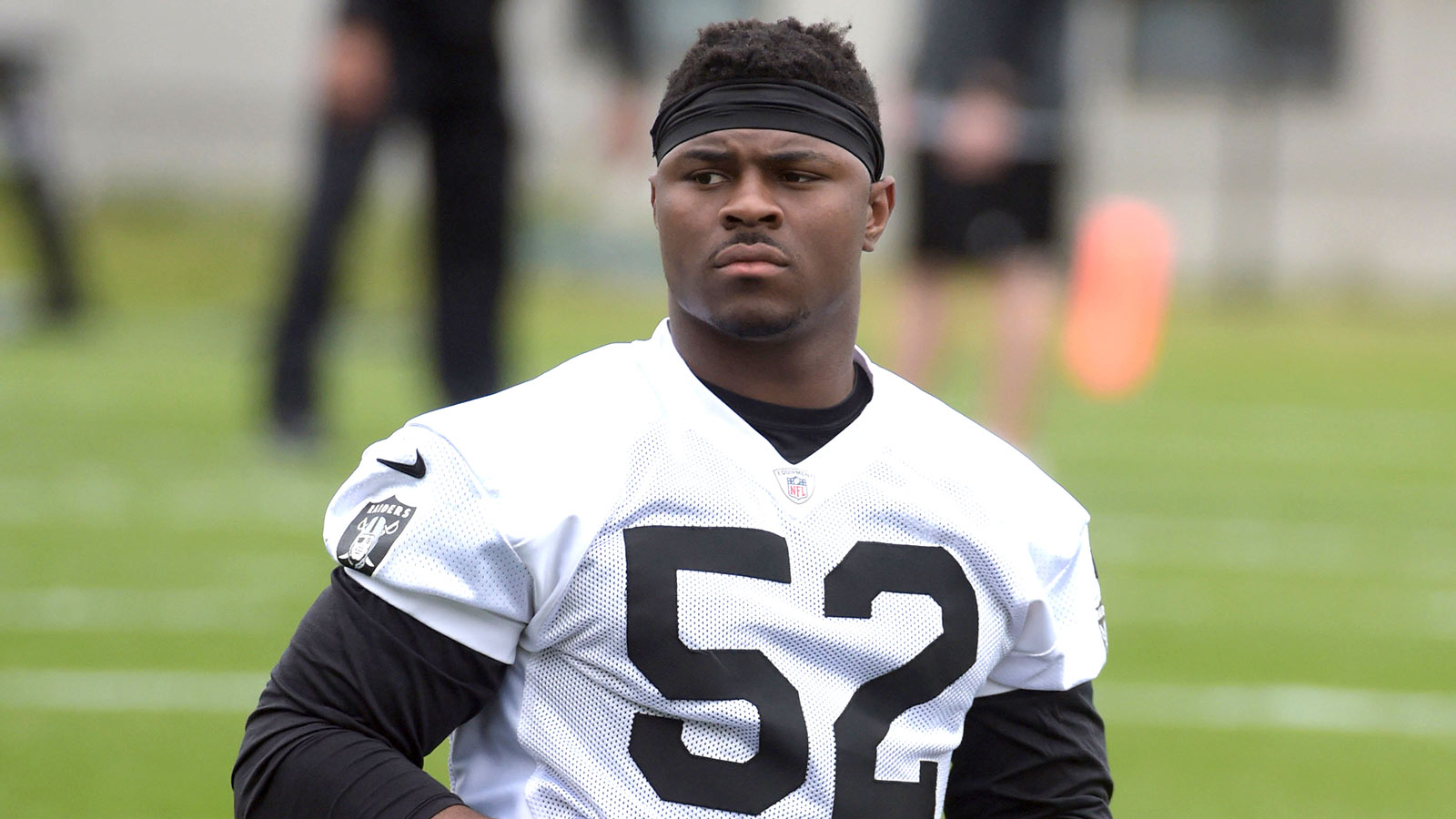 Raiders fans already know what Khalil Mack can do.
The national media, on the other hand, is just coming around on one of the best young players in today's game.
According to Pro Football Focus, the star out of Buffalo is already an amazing run defender.
"His 14 tackles for loss were bettered by only DeAndre Levy and Lavonte David (16 apiece) as he took on a similar role to Von Miller in Denver," they wrote. "He was not the same threat as a pass rusher, but a stronger and more consistent force as a run defender."
Those pass-rushing techniques will surely develop in his second season. And when they do, ESPN's Jeffri Chadiha predicts Mack will be a household name.
Chadiha penned the following in a 2,000-word feature on Mack:
"The lessons Mack learned during his rookie season undoubtedly will come in handy this fall. There are still many questions surrounding a Raiders team that hasn't enjoyed a winning campaign since 2002 — including the mysterious hand injury that has hampered second-year quarterback Derek Carr throughout organized team activities — but one spot the franchise shouldn't worry about is strong side outside linebacker. At 24 years old, Mack already has flashed so much potential that Raiders safety Charles Woodson told the San Jose Mercury News last season the 'dude is going to be special.'"
It'll be up to Mack to prove writers correct. But from all accounts, he certainly has the talent and determination to do so.