Projected 2017 NFL Draft Order: Week 11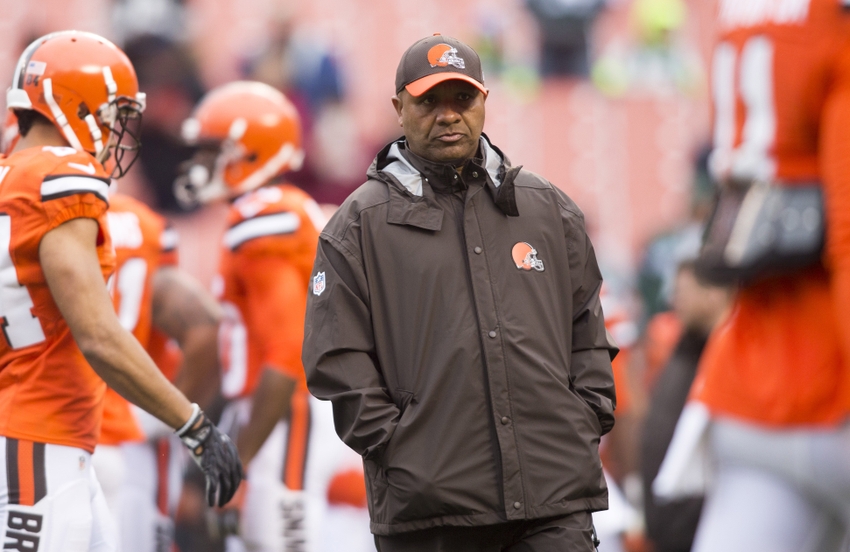 Here is the latest version of our projected 2017 NFL Draft Order.
This projected 2017 NFL Draft Order was developed using ESPN's Power Rankings as a base. A playoff scenario was then considered to properly order the playoff teams.
The Cleveland Browns have a strangle hold on the odds to land the No. 1 picks. This is a team without a win and have not shown much progress throughout the season. Their biggest issue is at the quarterback position which will be hard to address early in the 2017 NFL Draft.
San Francisco, Chicago and Jacksonville are ready to pounce on the No. 1 pick should Cleveland rattle off a couple of wins. Both the Bears and 49ers are also in need of quarterback help but would be in the same position as the Browns.
1. Cleveland Browns
2. San Francisco 49ers
3. Jacksonville Jaguars
4. Chicago Bears
5. New York Jets
6. Indianapolis Colts
7. Tennessee Titans (via LA)
8. Tampa Bay Buccaneers
9. Carolina Panthers
10. San Diego Chargers
11. Green Bay Packers
12. Buffalo Bills
13. New Orleans Saints
14. Tennessee Titans
15. Cincinnati Bengals
16. Miami Dolphins
17. New York Giants
More from With the First Pick
18. Philadelphia Eagles (via Min)
19. Baltimore Ravens
20. Washington Redskins
Playoff Teams
21. Houston Texans
22. Detroit Lions
23. Arizona Cardinals
24. Pittsburgh Steelers
25. Cleveland Browns (via Phi)
26. Atlanta Falcons
27. Oakland Raiders
28. Kansas City Chiefs
29. Denver Broncos
30. Seattle Seahawks
31. New England Patriots
32. Dallas Cowboys
This article originally appeared on