Projected 2017 NFL Draft Order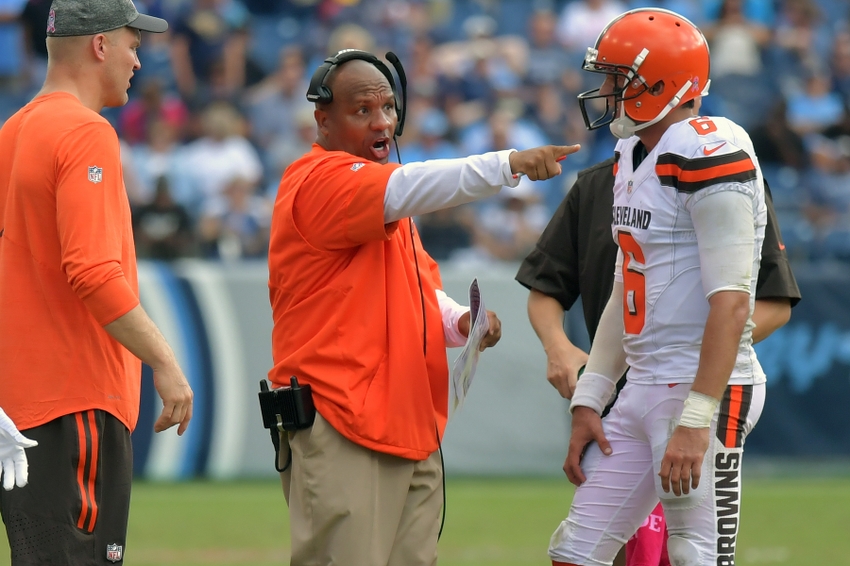 Below is an updated look at the projected 2017 NFL Draft order.
This updated projection of the 2017 NFL Draft order is based off the Power Rankings produced by our writer Jaclynkelli Kronemberg.
The Cleveland Browns, San Francisco 49ers and Chicago Bears have separated themselves from the pack. These three teams appear on track to battle for the No. 1 overall pick throughout the rest of the season.
Any one of these teams landing the top pick would put a quarterback in play to be the first player selected. Neither of them have a long-term solution on their current roster.
However, it's way to early to rule out the possibility of one of these teams selecting Texas A&M's Myles Garrett. There's still a lot of uncertainty surrounding this quarterback class with no particular prospect separating himself.
Garrett would represent the safer option and someone with the upside to make an immediate impact. He's a dynamic pass rusher who can generate pressure in a variety of ways. Garrett also holds up well against the run.
1. Cleveland Browns
2. San Francisco 49ers
3. Chicago Bears
4. Jacksonville Jaguars
5. New York Jets
6. Tennessee Titans
7. Indianapolis Colts
8. New Orleans Saints
9. Miami Dolphins
More from With the First Pick
10. Cincinnati Bengals
11. San Diego Chargers
12. Tampa Bay Buccaneers
13. Baltimore Ravens
14. Carolina Panthers
15. Kansas City Chiefs
16. Tennessee Titans (via LA)
17. Detroit Lions
18. Arizona Cardinals
19. New York Giants
20. Green Bay Packers
Projected Playoff Teams
21. Houston Texans
22. Oakland Raiders
23. Cleveland Browns (via Phi)
24. Washington Redskins
25. Pittsburgh Steelers
26. Buffalo Bills
27. Atlanta Falcons
28. Seattle Seahawks
29. Denver Broncos
30. Dallas Cowboys
31. New England Patriots
32. Philadelphia Eagles (via Minn)
This article originally appeared on