Practice squad roster announced for 2016 Minnesota Vikings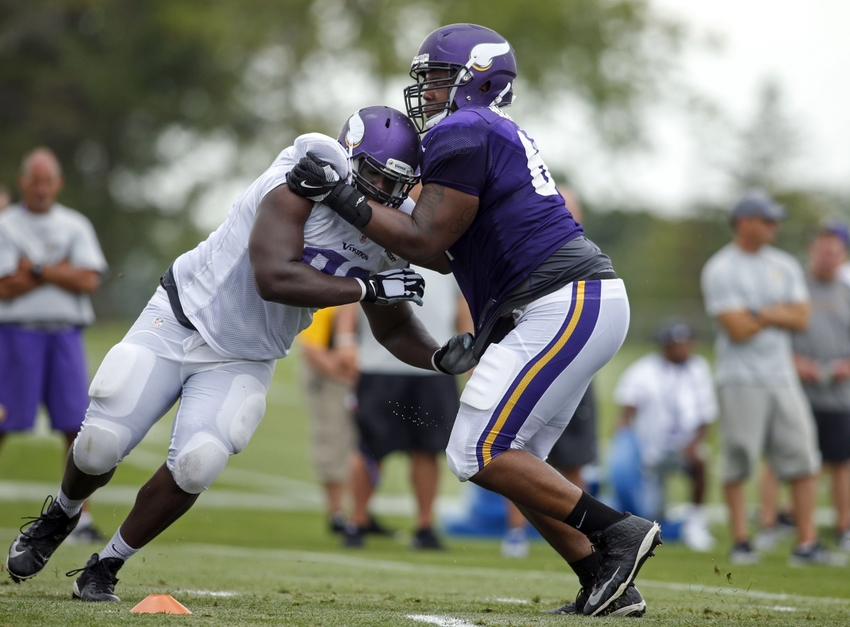 The Minnesota Vikings have announced the players signed to the team's practice squad for the 2016 National Football League season.
While final cuts are the end of the line for many young men hoping to have a career in the NFL, some don't have to return to their day jobs following the preseason. The Minnesota Vikings were able to bring back some players with great potential thanks to the practice squad.
The Vikings are a team that use the practice squad as a holding area for guys who impressed them, but didn't quite do enough to crack the 53 man roster. In the past, they have elevated individuals as needed due to injuries, illness, and other situations that happen to players on the main roster.
This year's practice squad brought back most of the players fans wanted to see stay with the team, including some that had a ton of offseason hype or made some massive plays during the preseason games.
Here is the list of players the Minnesota Vikings have added to their practice squad according to the team's official website:
G Willie Beavers
WR Moritz Böhringer
TE Kyle Carter
G Isame Faciane
RB C.J. Ham
DT Toby Johnson
CB Tre Roberson
QB Joel Stave
DE Stephen Weatherly
The most notable name missing from this list is running back Jhurell Pressley. Pressley had a very impressive game against the Los Angeles Rams in the preseason finale. Sadly, he didn't clear waivers and was claimed by the Green Bay Packers to play the role as a 3rd down back in their offense.
Perhaps the most stunning addition is Moritz Böhringer, who wasn't a part of the team's preseason games. There were concerns that he wouldn't make the practice squad roster because of how raw of a talent he is and his lack of participation, but he will remain with the squad, at least for now.
This is a great opportunity for some preseason favorites to continue to grow and develop in the NFL. With so many guys impressing during the season, it is sad that more guys can't be a part of the practice squad, but the Minnesota Vikings did a great job of assembling a group of guys that could be huge talents in the future.
This article originally appeared on