Poor Play Execution Resulted in Ivory's Fumble Instead of Touchdown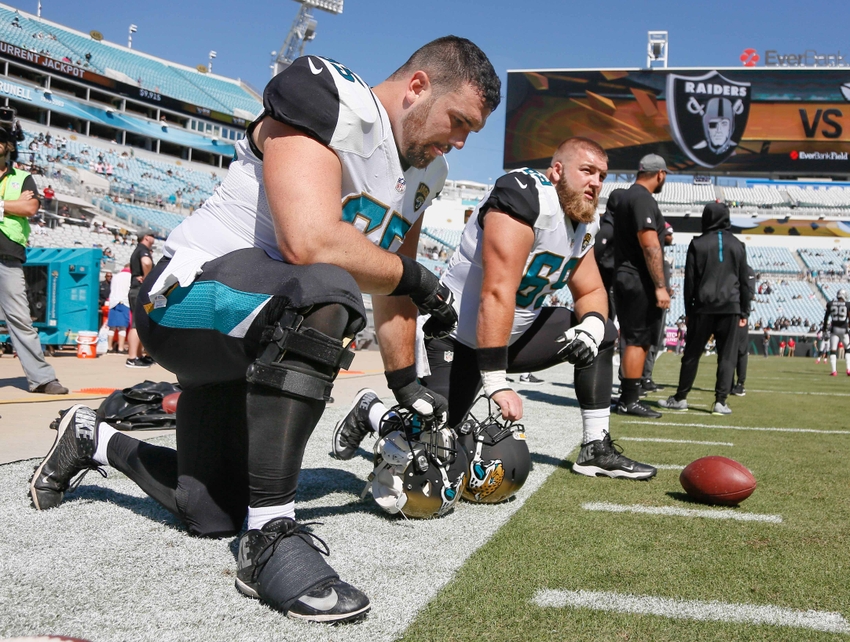 Chris Ivory should have walked into the end zone for the touchdown but key breakdowns caused the fumble.  Poor goal line offensive scheme caused poor play execution.
The Jacksonville Jaguars have struggled to run the ball all season.  The Jaguars were able to run at will on the Kansas City Chiefs until they got into the red zone.  Usually poor play calling forces Jacksonville into kicking field goals or turnover on downs.
Early in the ball game it appeared that Nathaniel Hackett had changed the blocking scheme.  Previously the Jaguars had used the zone blocking scheme so that Ivory or T.J. Yeldon could find the cutback crease.  Ivory had a huge gain for over forty yards.  Sometime later Hackett hit the reset button. That poor decision would bite Jacksonville later.
The Chiefs were winning, 19-7, but the Jaguars were moving towards the goal line.  The game clock read 8:27 left to play in the fourth quarter.  The Jaguars lined up for second and goal on the one yard line.
The Fumble Is a Result of Poor Play Execution and Scheme.
Jacksonville lines up in the I-formation goal line offense with three tight ends.  Ivory lines up deep in the backfield near the nine yard line.  Tyson Aluala, once again, is the fullback.  Aluala lines up in a three point stance near the six yard line.  Ben Koyack is lined up right next to the tight end in the slot.  Everybody thinks that the Jaguars are running right.
First, Alualu goes left while the center gets blown up.  Chief lineman Jaye Howard is waiting for Ivory.  Did Alualu run the wrong way?  The offensive line must fire off and drive the Chiefs off the ball.  Poor play design is responsible for the outcome.
Next, Ivory appears to be running straight into Howard.  After seeing him, Ivory looks to run right. Howard grabs him and slows his momentum down.  Another Chief hits Ivory and the rest is too depressing to recall.  Poor play scheme and poor play execution caused this outcome.
What Should Jacksonville Do Differently In The Future.
Hackett should let big Blake Bortles fall into the end zone behind the surging offensive line.  The surging offensive line not the running sideways offensive line.  A true fullback would help in this situation.
Play action pass to the fullback if Bortles can not fall into the end zone.  Poor play calling and poor offensive schemes are the reason Jacksonville finds themselves at 2-6.  Expect more of the same unless the offense changes.
This article originally appeared on