Playmaker Antone Smith returns from broken leg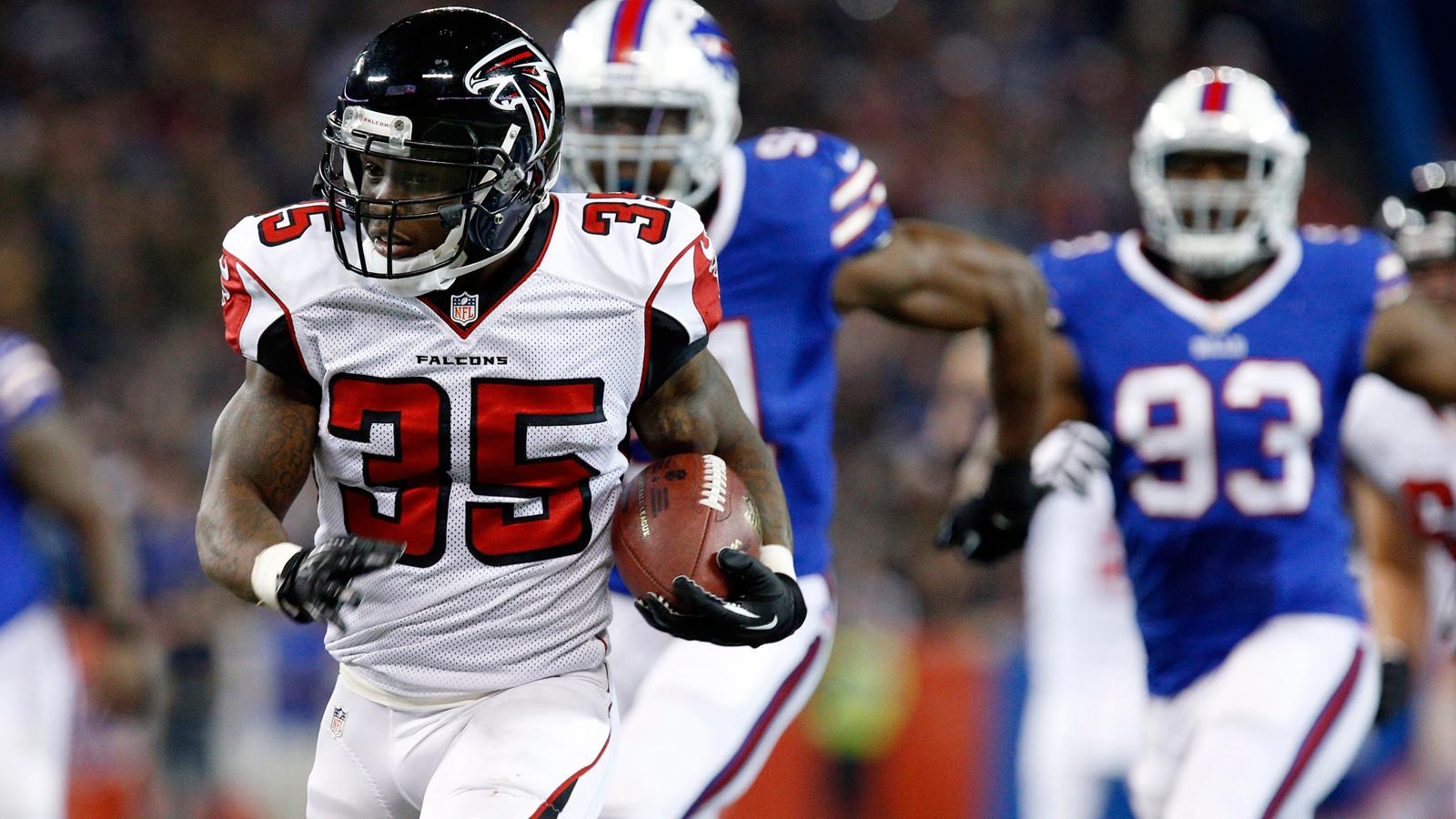 There's quite a bit happening with the Atlanta Falcons this offseason, specifically at the running back position. While there's a heated battle between rookie Tevin Coleman and second-year Devonta Freeman, many seem to be forgetting about the home run-hitter, Antone Smith.
The great news for Smith? He's back in action after breaking his leg in 2014, according to D. Orlando Ledbetter of AJC.com.
"Running back Antone Smith, who broke his leg on Nov. 16 against Carolina, returned to practice."
"The Falcons are revamping the running back position this season after releasing Steven Jackson and not re-signing Jacquizz Rodgers. They drafted Devonta Freeman in the fourth round in 2014 and picked up Tevin Coleman in the third round of the 2015 draft." explained Ledbetter.
When talking about the new scheme in Atlanta's offense, Smith was quick to point out that he believes he'll be a great fit with what the team is building.
"It's a fit for my skill set, but it's a fit for anybody that wants to run the ball," Smith told AJC.com recently. "They want to run the ball here and that's the biggest thing. They want to run the ball. I don't care who's the running back you want to be in this scheme right here. I'm happy for this scheme."
After seeing what Smith was capable of in 2014, I'm sure many Falcons fans are hoping he'll get a few additional touches in 2015.
(h/t AJC.com)
Photo Credit: Kevin Hoffman-USA TODAY Sports