The Steelers are playing beach volleyball with a massive medicine ball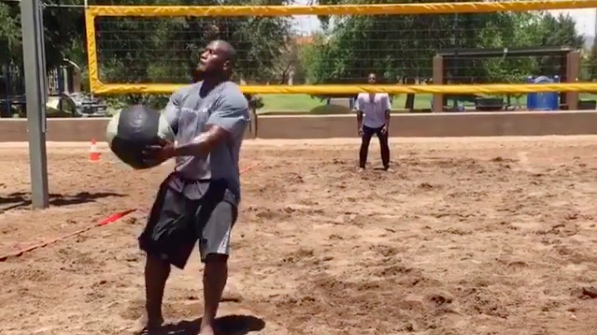 James Harrison is still an absolute monster physically at the age of 38. That's probably because he hip thrusts more than 500 pounds and plays volleyball with a medicine ball. Both are obviously incredibly difficult to do, but the latter is particularly intense.
Harrison and a the Steelers were playing a game called "Danney ball," which involves throwing a massive medicine ball over a volleyball net until it hits the ground.
A video posted by James Harrison (@jhharrison92) on
This isn't the first time Harrison has played "Danney ball," either. He did so last summer, too.
Practice makes perfect, right? At 38, he's undoubtedly in better shape than some of his fellow NFL players.