Pittsburgh Steelers: Is Ben Roethlisberger the NFL's Best Quarterback?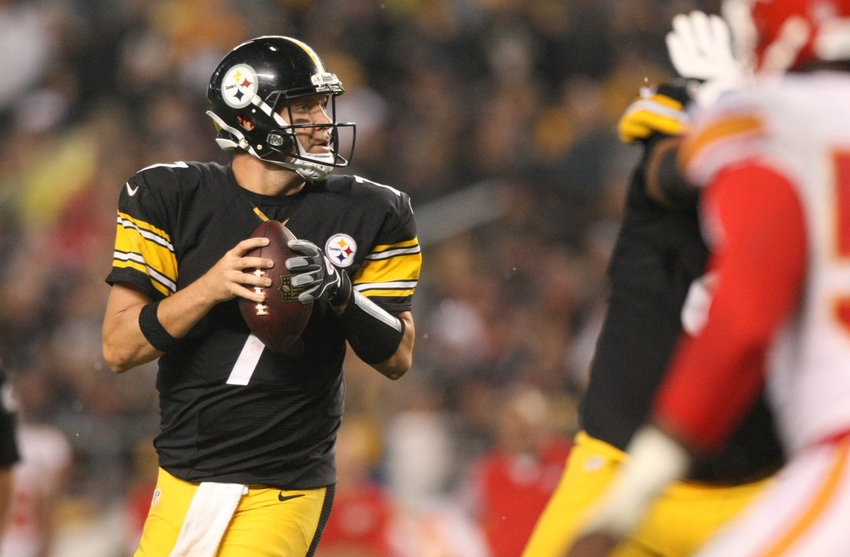 Pittsburgh Steelers quarterback Ben Roethlisberger was known early in his career for just minding the store. Now he's the clear leader of one of the league's best offenses.
The numbers are astounding and the eye test is passed almost weekly with flying colors. With a wealth of talent on offense, can we say that Ben Roethlisberger of the Pittsburgh Steelers in the NFL's best quarterback these days?
The topic is simply a matter of opinion, from Tom Brady to Aaron Rodgers to Drew Brees to whoever is hot at the moment. There's plenty of room for debate.
At the very least, the two-time Super Bowl champion for the Black and Gold has become a bigger part of the conversation in recent seasons. That's despite the fact that the Pittsburgh Steelers haven't been to the Super Bowl since 2010. But his arrival as one of the game's most accomplished passers has been impressive to watch.
Dating back to 2012 (under offensive coordinator Todd Haley), "Big Ben" has played in 62 regular-season contests and thrown more than twice as many scoring passes (122) as interceptions (51). In his first eight years (114 contests), Roethlisberger threw for 165 scores, but was also picked off 100 times.
Over the course of the last two games, the 13-year pro has connected on 75.7 percent of his throws (56-of-74) for 680 yards and nine touchdowns without an interception. In beating the Kansas City Chiefs (43-14) and New York Jets (31-13), the Steelers have put a combined 74 points on the board.
Roethlisberger's emergence as a complete quarterback has taken time and Haley deserves plenty of credit. But the veteran performer can still escape the pocket if needed. However, with Antonio Brown, Markus Wheaton, Sammie Coates, as well as safety valves Le'Veon Bell and Jesse James, there's been less of a need.
When it comes to winning a championship in 2016, the Pittsburgh Steelers have a long ways to go. And we mean that in several ways. There's still a lot of season remaining and the defense is a concern, especially against the pass.
As for "Big Ben," while he still may not be everyone's top choice when it comes to the top player at his position, he's emerged as the game's most explosive passer. And that was something we weren't sure we would ever see. It's been quite the makeover for the talented signal-caller.
This article originally appeared on