Pittsburgh Steelers fans can tailgate with Jerome Bettis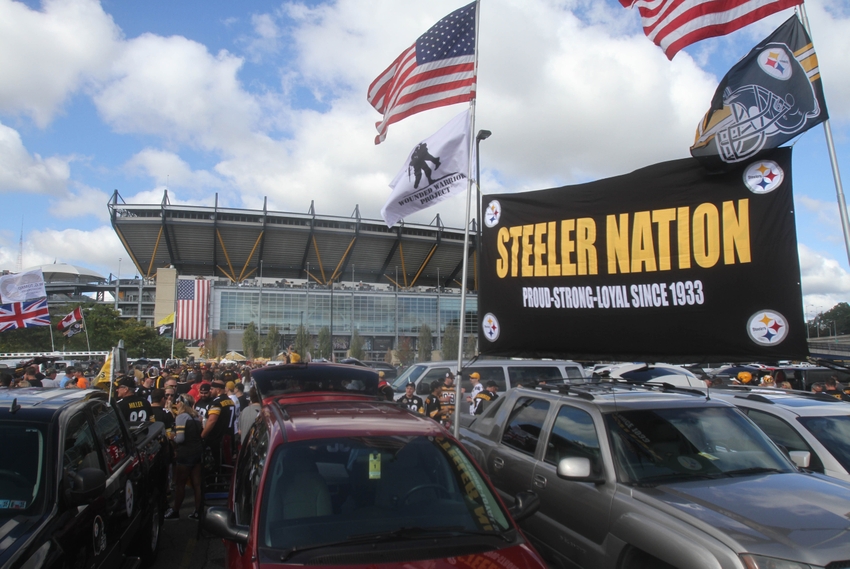 Steelers fans can tailgate like no other fans.
I once saw a grill made out of an oil drum and a grocery store buggy. That's some serious tailgating. Whether you're down in your game room with your buddies or on the North Shore setting up some corn hole you know Steeler Nation is down for some tailgating.
You've got sausage and peppers, pierogis, and some chipped ham bbq. We're just a different breed of fan for sure. You're all-in if you're a Steelers fan. We don't have casual fans showing up for games on Sundays.
Check out this NFL Network video of how Steelers fans tailgate at Heinz Field.
What do you think it would be like to tailgate with Hall of Fame Steelers legend Jerome Bettis? If you're in Pittsburgh on Friday and need an Uber, you could win the chance to tailgate with The Bus himself. Ford has joined with Uber for The Built Ford Tough Toughest Tailgate.
Here are the details:
Name: The Built Ford Tough Toughest Tailgate
Date: Sunday, Nov. 13 from 1pm-4pm
Where: Heinz Field, 100 Art Rooney Ave, Pittsburgh, PA 15212 / Corner of Reedsdale Street & Art Rooney Avenue
What: Ford joins forces Steelers legend Jerome Bettis and local chef Justin Severino for a massive tailgate full with games such as football toss and corn hole and uniquely cooked tailgate eats for the toughest Pittsburgh fans, veterans and more
*Interviews Available with Jerome Bettis upon request
How fans can get invites (Friday, Nov. 11 from 11am – 4pm): Steelers fans can order Ford Toughest Tailgate On Demand through the Uber app. with tailgate-inspired dishes from Justin Severino delivered to their home or office in a 2017 Ford Super Duty complete with tickets to Sunday's game, and an NFL Shop Gift Card.
To activate the promotion, fans can open the Uber app and enter the promo code 'FORDTOUGHPGH' followed by Pittsburgh, and request the 'TAILGATE' option. Lucky fans that connect with a driver will receive the delivery.
Be sure to take advantage of the chance to tailgate with Jerome Bettis!
Here we go Steelers! Here we go!
More from Still Curtain
This article originally appeared on