Pittsburgh Steelers Fail Miserably with Rabona Onside Kick (Video)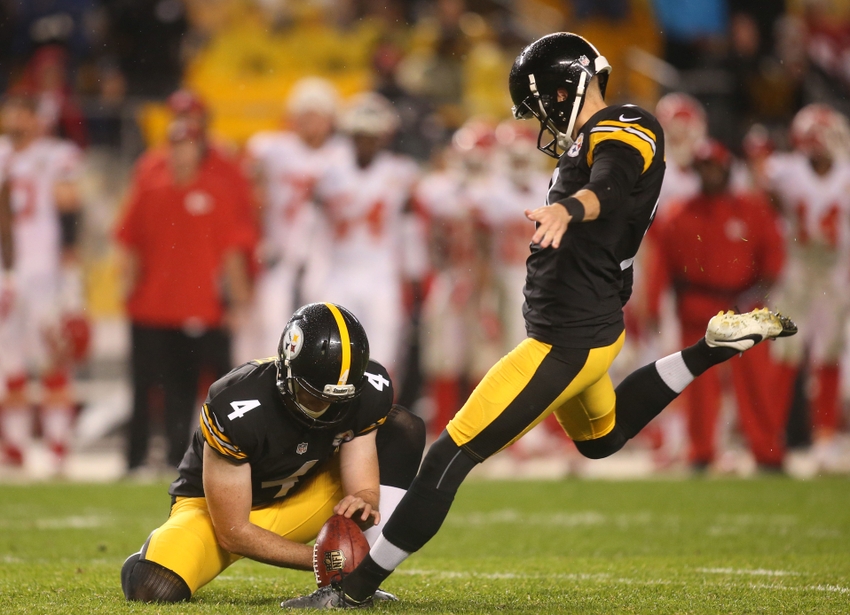 It's always nice to see NFL teams trying something creative, but the Pittsburgh Steelers really outdid themselves when they called for a rabona onside kick.
Onside kicks always favor the receiving team. So the kicking team will try to do whatever it can to create an advantage. Often times, that means a team will try to get its kicker to do their best Angel Di Maria, Eden Hazard, or Dimitri Payet impersonation with an onside kick. It usually doesn't work out.
Down 21-14, the Pittsburgh Steelers were mounting a comeback against the Baltimore Ravens. After being dormant for most of the game, the Steelers scored their 14 points in the final five minutes via a passing touchdown to Antonio Brown and a rushing touchdown by Ben Roethlisberger.
With 48 seconds remaining, the Steelers had no choice to try and onside kick.
It failed miserably. What makes it even worse is the fact that Boswell just kicked it as hard as he could after he failed. Sorry, man, you can't just do that.
Rabona onside kicks are usually doomed to fail, and Chris Boswell looked like a total fool on this attempt. However, it's not like the Steelers asked him to do something he hasn't done before. Look at this perfectly executed onside kick, proving that sometimes it does work.
Yes, that is Chris Boswell, the Steelers current kicker, when he was in college on Rice. Boswell did the rabona perfectly in college, but the fact that he failed today shows you just how difficult it is to pull off with a football on a kicking tee.
This article originally appeared on