Pittsburgh Steelers Draft Watch: UCLA EDGE Takkarist McKinley
Logan Bryson/FanSided via Still Curtain

Fansided
Scouting Report for Steelers Draft target, UCLA EDGE Takkarist McKinley.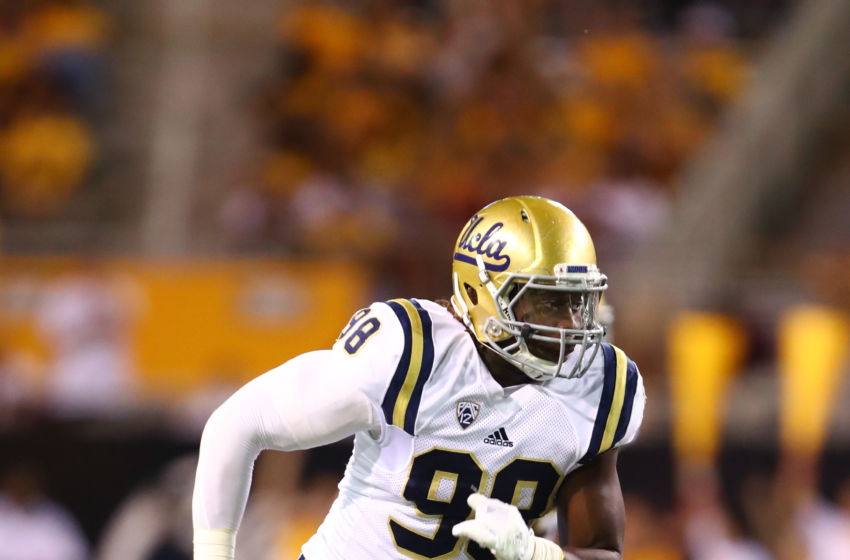 Following a dramatic victory in Kansas City, the Steelers are beginning their week of preparations to face the New England Patriots in the AFC Championship Game. To begin the week, let's briefly turn our attention towards the NFL draft and highlight a possible Steelers Draft target.
With James Harrison potentially in the midst of his final playoff run, the Steelers may look to add another EDGE rusher early in the draft. UCLA DE Takkarist McKinley is an intriguing name for the Steelers to keep an eye on.
EDGE Takkarist McKinley, UCLA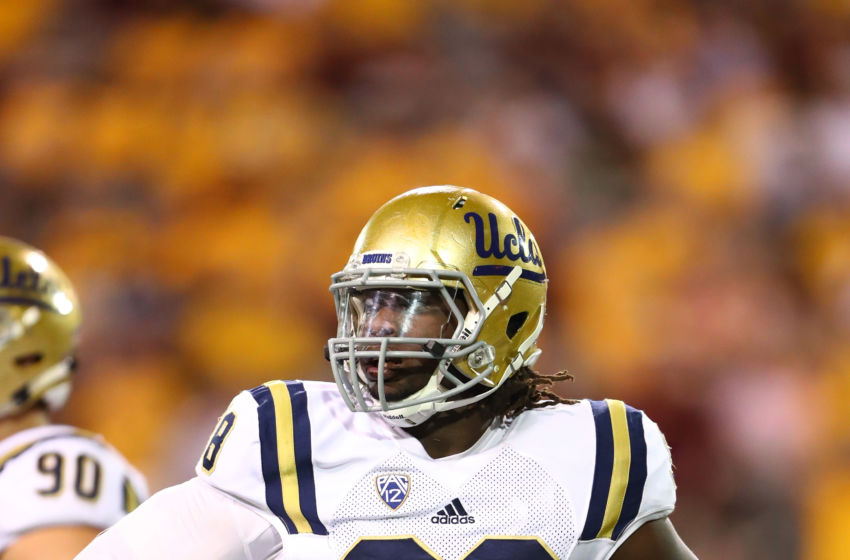 Strengths
Impressive speed-to-power conversion off the edge
Fluid athlete in space with seamless COD
Quickness off the snap to split blocks for splash plays in run support
Disruptive against the run when he maintains leverage
Extreme high effort player with a relentless motor
Weaknesses
Plays with an inconsistent pad level
Needs to develop pass rushing moves off the edge
Undeveloped hand usage, mostly relies on natural athleticism and power
Very raw, heigh ceiling prospect
Highlight
Player Analysis
Takkarist McKinley is a 21 year old EDGE rusher with one of the highest ceilings in the upcoming NFL Draft. After showing impressive flashes of athleticism in his first two seasons, McKinley broke out in his Junior campaign to the tune of 61 tackles, 18 TFLs, 10 sacks, and 3 forced fumbles.
McKinley is one of the most remarkable athletes in College Football. He possess a unique combination of speed and size. Despite the fact that he stands at 6-2 265 lbs, McKinley has promised he will run a 4.40 in the 40 yard dash in Indy. That kind of athleticism is practically unheard of. To say the least McKinley would be an ideal fit in Pittsburgh's new breed of young, athletic defenders.
McKinley's greatest strengths all revolve around his athleticism. His natural displays of power, quickness, range, and closing bursts are why his stock has been soaring. Additionally, McKinley plays with one of the best motors in College Football.
However, McKinley is still extremely raw as a prospect. His disruptiveness is attributed more to his athleticism than his technique. McKinley fails to demonstrate many refined pass rushing moves and has room to improve in terms of his hand usage.
Furthermore, McKinley too often plays with a high pad level. These are traits that McKinley will certainly need to improve, especially if he wishes to play as an OLB in Pittsburgh's 3-4 defense.
Team Fit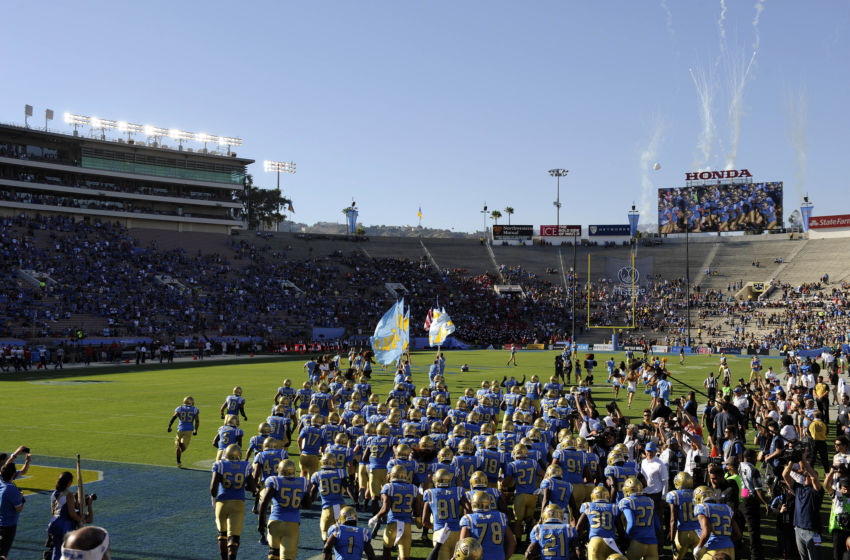 Regardless of his rawness, McKinley is not a prospect I would advise passing over in the 2017 NFL Draft. He carries a special skill set and has the chance to develop into a dominant player at the next level.
With perhaps the best traits of any EDGE rusher in the upcoming draft, aside from maybe Myles Garrett, McKinley could certainly be a target for Pittsburgh in the latter half of the first round.
In terms of team fit, McKinley could form a formidable pass rushing duo across from Bud Dupree. In fact, Dupree was a similar prospect coming out of Kentucky. He was a very raw prospect who was highly inconsistent yet flashed special traits on tape.
Dupree looked outmatched at moments in his rookie season, but has appeared to improve dramatically in year 2 as he has helped throughout the Steelers Playoff run. This is a similar career trajectory as I would expect out of Takkarist McKinley.
To sum it up, McKinley is a prospect I would love to see in Pittsburgh. Let's just hope his anticipated 4.4 in Indy and a monster Senior Bowl showing doesn't take McKinley out of Pittsburgh's range.
This article originally appeared on