DeAngelo does it again for Steelers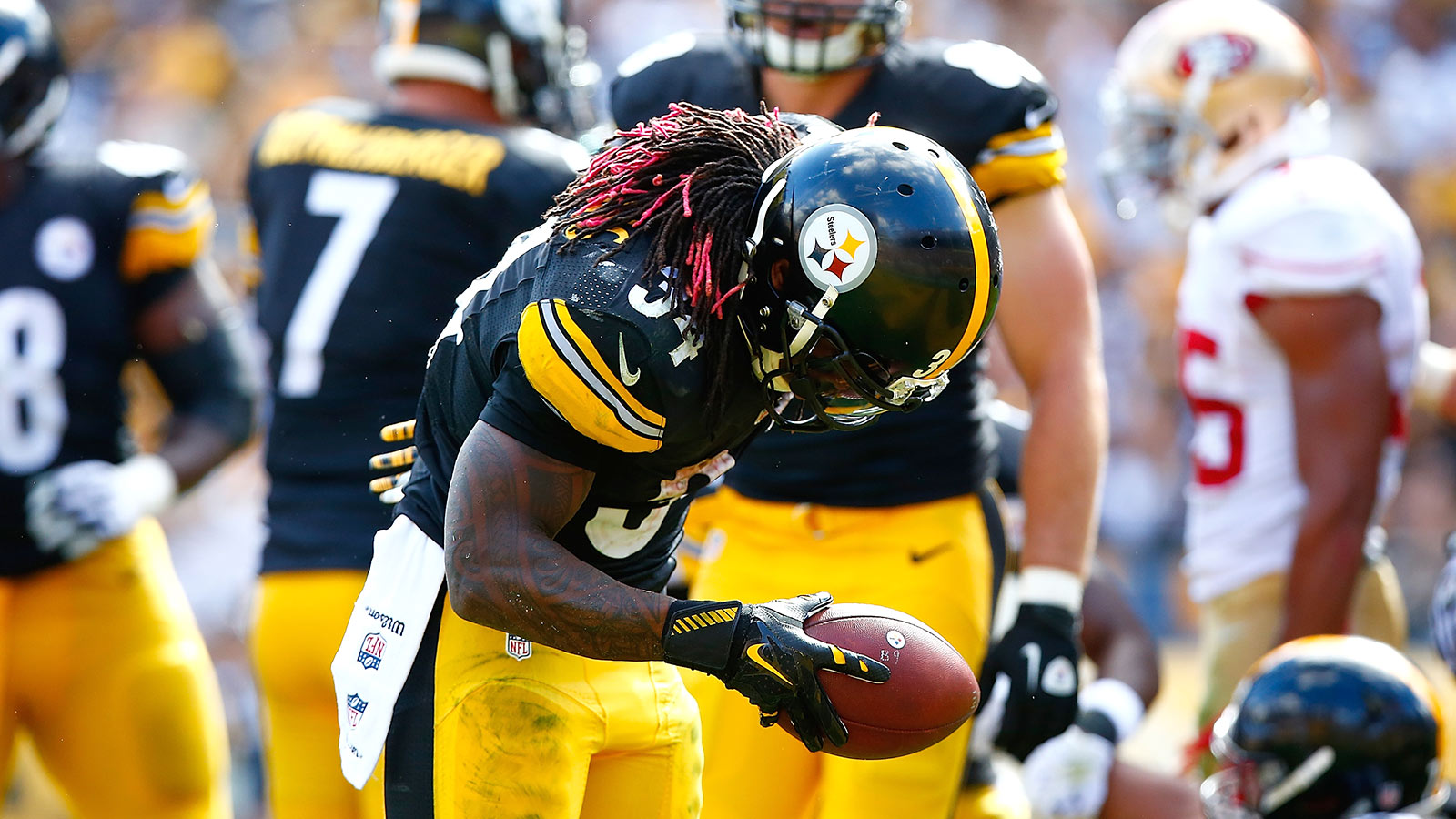 DeAngelo Williams made the most of his two games as the Steelers' starting running back.
Williams found the end zone three times in Sunday's 43-18 win over San Francisco, rushing 20 times for 77 yards. He piled up 127 yards on 21 carries in his Pittsburgh debut in Week 1 against New England.
"Getting in there three times today, it felt pretty good man," Williams said via PennLive.com. "Getting Ben's stamp of approval is something that we all look forward to."
The 10-year veteran has looked quick on his feet after showing some wear the last few seasons in Carolina, a byproduct of dropping a few extra pounds this summer. Despite the uptick in production, Williams' playing time is set to take a big hit with the return of starting running back Le'Veon Bell from a two-game suspension.
Bell was second in the league in yards from scrimmage last season with 2,215 while scoring 11 touchdowns. Bell was the bell cow back for the Steelers for the majority of 2014 due to the lack of a viable backup.
"I think DeAngelo has done an awesome job," said quarterback Ben Roethlisberger after the game. "I don't think that it means that he will stop being on the field. It is always good when you get guys back."
Pittsburgh's offense wasn't the same in the playoffs after Bell suffered a knee injury in the final game of the regular season. Now with Williams in tow, Pittsburgh can utilize both backs to conserve Bell for the duration.
"You know what I feel good about? Help is on the way," Williams said. "Le'Veon Bell, the young bull, coming back. There's no one more excited than I am because I know how special he is and the talent that he brings to this table and how defenses have to strategize not only against our pass game and our run game, but they got to account for Le'Veon Bell as well … I can't wait until he gets back."
h/t: PennLive
MORE NEWS:
Want stories delivered to you? Sign up for our NFL newsletters.