Report: NFL denies DeAngelo Williams' request to wear pink all season for late mother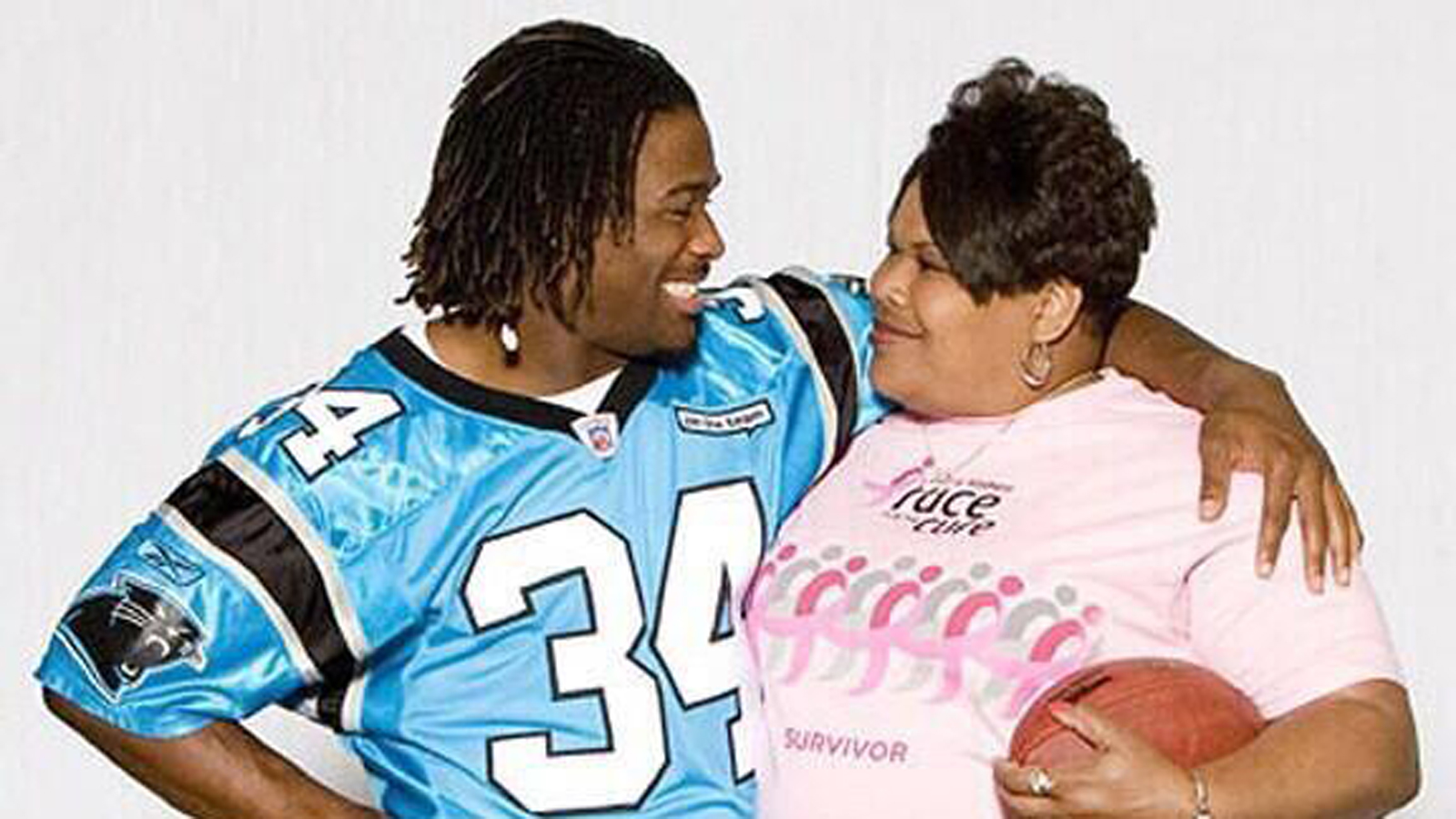 For DeAngelo Williams, every month is breast cancer awareness month.
After losing his mother to the disease in 2014, Williams has dyed his hair pink and he also paints his toenails pink. While NFL players around the league where pink as part of their uniform to spread awareness in October, Williams was hoping he would be able to sport pink throughout the season.
His request to the league was denied according to a report from ESPN's Lisa Salters during Monday Night Football. This is not a surprise considering that the NFL has been known to fine players for not having their socks the appropriate length.
Regardless of the policy, cue the Twitter outrage.
This is dedicated to my mom, my aunts & women everywhere affected by Breast Cancer. I love you. #WeAreInThisTogether https://t.co/bAwaanlfzV

— DeAngelo Williams (@DeAngeloRB) October 11, 2015
it was really nice of the nfl to let deangelo williams wear pink in that commercial for the nfl.

— Katie Nolan (@katienolan) October 13, 2015
Per MNF, DeAngelo Williams asked NFL if there was a way for him to honor his mom all season by wearing pink somewhere. They said no. Wow.

— Eliot Shorr-Parks (@EliotShorrParks) October 13, 2015
DeAngelo Williams: "Can I wear pink to try to save lives?" NFL:"No" Greg Hardy:"I abuse women, what's up?" NFL:"Four games out, you're good"

— Colin Dunlap (@colin_dunlap) October 13, 2015
Love story of DeAngelo Williams asking to honor mother by wearing pink all season, NFL like nah … Our auspice of care is for October only.

— Eric Edholm (@Eric_Edholm) October 13, 2015
The NFL not letting DeAngelo Williams wear pink all year to honor his mother who died of breast cancer is the most NFL thing ever.

— David Ubben (@davidubben) October 13, 2015
MORE NEWS:
Want stories delivered to you? Sign up for our NFL newsletters.