Pittsburgh Steelers claim Chargers QB Zach Mettenberger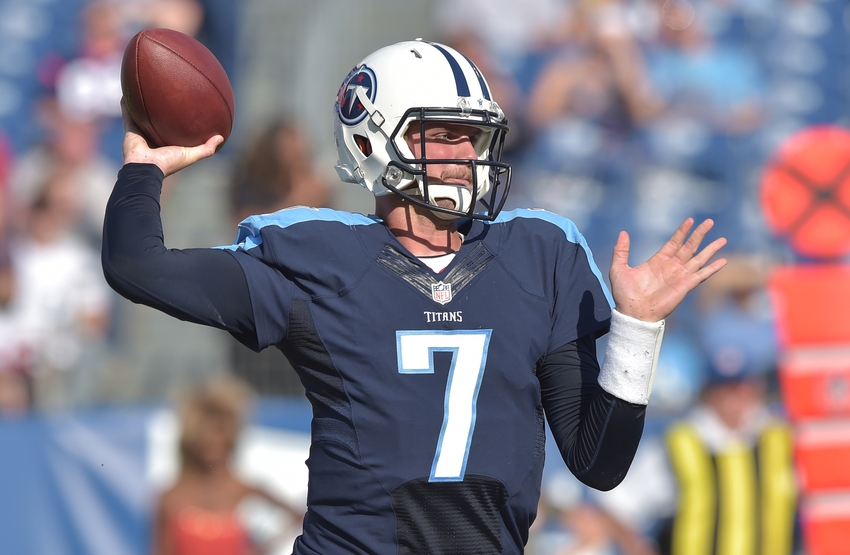 Did the Pittsburgh Steelers finally find a solution to their backup quarterback crisis?
The Pittsburgh Steelers claimed Zach Mettenberger off waivers to add depth behind Ben Roethlisberger.
Apparently, the Steelers plans didn't want to bring Charlie Batch out of retirement. Since Batch retired in 2012 after a decade with the Steelers and 14 seasons in the NFL, the Steelers have struggled to find a competent backup quarterback.
The news of the Steelers claiming the former San Diego Chargers and Tennessee quarterback was first reported by ESPN's Field Yates.
Source: QB Zach Mettenberger has been claimed by the Steelers.

— Field Yates (@FieldYates) August 31, 2016
Mettenberger has seen limited playing time in the NFL, but could be a huge upgrade to the much-maligned Landry Jones. In two NFL seasons, Mettenberger has thrown for 935 yards, four touchdowns and seven interceptions. Mettenberger was waived by the Chargers on Tuesday.
Mettenberger has Roethlisberger-like size and impressive arm strength. However, one drawback in 2014 was his recovery from an ACL injury he sustained during his time at LSU. That injury is no longer a concern for the Steelers, who could see a young Roethlisberger in their newest acquisition. With a strong offensive line coached by Hall of Fame guard Mike Munchak and an arsenal of impressive offensive weapons, Mettenberger has a chance to succeed with the Steelers should Roethlisberger of Jones suffer an injury.
Steelers fans have called for the end of the Landry Jones era for some time. The 2013 fourth round draft pick has struggled to contribute to the team in his opportunities. However, the Steelers plan to keep Jones as the top backup to Roethlisberger. Mettenberger will assume the No. 3 quarterback duties, which will place his spot on the 53-man roster in question for now.
The acquisition of Mettenberger should make Sunday's a lot less stressful for Steelers fans who know their team's success depends almost entirely on a healthy Roethlisberger.
This article originally appeared on