Here's how abysmal Ben Roethlisberger and the Steelers were in the first half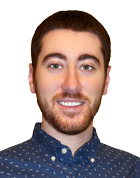 The Pittsburgh Steelers welcomed back Ben Roethlisberger on Sunday after he missed the team's previous game due to a knee injury. His quick return was remarkable, but perhaps he came back a bit too quickly.
He and the Steelers struggled mightily in the first half against the Ravens, and he didn't look like his normal self. He completed just 7 of 14 passes for 50 yards, but he wasn't the only one looking stagnant for the Steelers.
As a team, they were a mess, putting together one of the franchise's worst halves of football in a long time. They punted seven times, which is the most by Pittsburgh in a half since 1986.
To put that number into perspective, consider this: They had more punts than first downs in the opening two quarters. Jordan Berry also punted it as many times as Roethlisberger completed a pass.
Furthermore, the Steelers were flagged eight times – more penalties than completions and first downs. Not to mention, those penalties went for 70 yards – more than they had on offense (66) in 30 minutes.
Roethlisberger has been notorious for struggling in his first game back from injury, but this was on a different level. Heck, Ravens wide receiver Mike Wallace had more yards on one play (95) than the Steelers had in the first half.
Steelers: 1st time punting at least 7 times in 1st half of a game since 1986 against Broncos (via @eliassports)

— ESPN Stats & Info (@ESPNStatsInfo) November 6, 2016
The Steelers have 66 total yards at halftime, their fewest in a 1st half with Big Ben at QB since Wk 9, 2009 against Josh McDaniels' Broncos

— NFL Research (@NFLResearch) November 6, 2016