Broncos CB says Big Ben was 'healthy as hell,' faked shoulder injury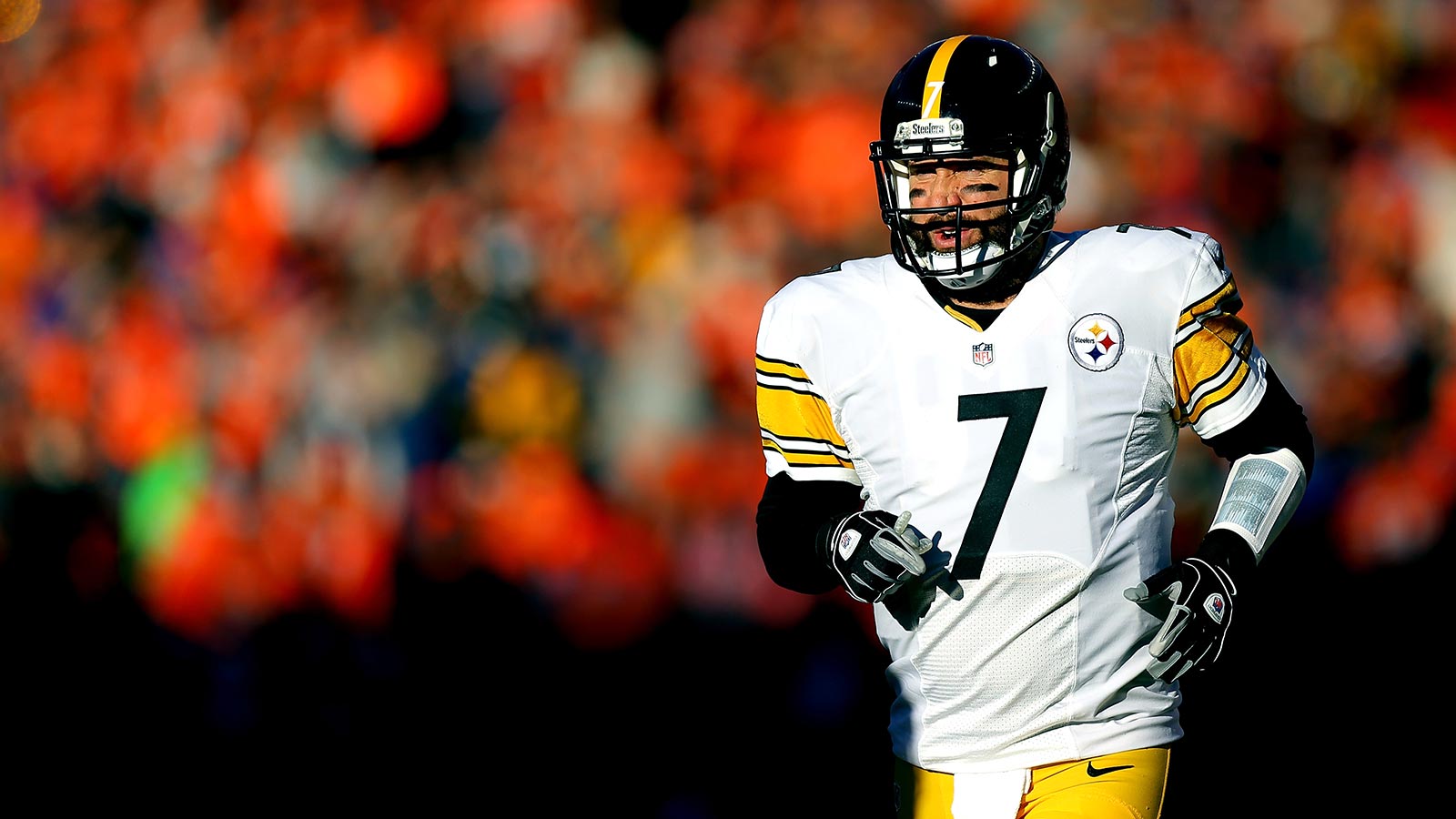 Ben Roethlisberger came into Sunday's game against the Denver Broncos as a question mark for the Pittsburgh Steelers given their quarterback was reportedly dealing with a sprained AC joint and torn ligaments in his right (throwing) shoulder.
Roethlisberger suffered the injury in the previous week's game against the Cincinnati Bengals after taking a shot from Vontaze Burfict, and nobody really knew how he'd be able to perform against the Broncos.
That was the public narrative anyway. As it turns out, the Broncos defense wasn't believing any of it.
After beating Pittsburgh to reach the AFC title game, Denver cornerback Aqib Talib said, "Big Ben was healthy as hell. He didn't fool anybody" (via Gregg Rosenthal):
Aqib Talib: Ben was healthy as hell. He didn't fool anybody

— Gregg Rosenthal (@greggrosenthal) January 18, 2016
Yep, Talib has seen this game before and believes Roethlisberger was faking the severity of his shoulder injury leading into a playoff game in which he completed 24 of 37 passes for 339 yards with Antonio Brown, arguably the best receiver in the world, out due to a concussion.
To be sure, Talib doesn't think there's anything nefarious at play or that Big Ben was trying to concoct a conspiracy to catch Denver off guard. This is more about gamesmanship, and Talib was letting everyone know he wasn't falling for it. He does, after all, have enough respect for Roethlisberger to at least put him in the same breath as Tom Brady.
I asked Aqib Talib who's tougher to face in the postseason, Ben or Brady. Said both are great, "But nobody is above Tom. Nobody."

— James Palmer (@JamesPalmerTV) January 18, 2016
As a side note: Was accusing Steelers of faking injuries the cool thing to do this postseason or something?
Before Big Ben, Pacman Jones accused Brown of faking a head injury and said he'd apologize only if Brown missed the Denver game, surely thinking he backed Brown into a corner and had called his bluff. We know how that turned out for Pacman.