Watch the Steelers' atrocious onside kick attempt go 3 inches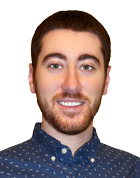 The Pittsburgh Steelers fell behind 21-0 with just over 13 minutes left in the game, but they refused to go down without a fight. Ben Roethlisberger led the offense on back-to-back touchdown drives, giving the Steelers a chance to potentially tie it in the final minute.
Unfortunately, they had to recover an onside kick in order to do so, and like the rest of the game, it went horribly wrong.
Chris Boswell tried to rabona kick it 10 yards in an attempt to fool the Ravens. Not not only did it fail to go 10 yards, but it didn't even go 1 foot.
The Steelers would of course go on to lose the game 21-14 in what was an atrocious performance by the team as a whole.
The @Steelers just tried a rabona onside kick.

It. Well… did not exactly work out. #PITvsBAL https://t.co/1HcbTVfnQi

— NFL (@NFL) November 6, 2016