Antonio Brown has a chance to be one of the best NFL receivers of all time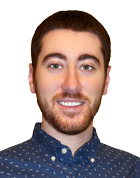 When Antonio Brown came into the NFL in 2010, he wasn't a first-round pick. He wasn't taken in the second round, or the third, or the fourth. He waited until Round 6 to be selected by the Pittsburgh Steelers, 195th overall. Out of Central Michigan, he lacked ideal size and was viewed as strictly a slot receiver with return abilities.
Despite his outstanding production in college, 31 teams passed on Brown several times before being scooped up by the Steelers. Six years later, he's proved every doubter wrong and is arguably the best receiver in the game today. He led the NFL in receptions and receiving yards in each of the last two seasons, and he's only getting better with each passing season.
Sure, there were a handful of stud wideouts taken before Brown in 2010 — Dez Bryant, Demaryius Thomas, Golden Tate, Emmanuel Sanders — but there's also a long list of guys who didn't make it big that teams liked more than Brown.
Arrelious Benn, Damian Williams, Armanti Edwards, David Reed and Mardy Gilyard are among the players on that list, to name a few, but there were a total of 22 wide receivers selected ahead of Brown. It's not those wideouts that are being compared to No. 84, though. He's on track to be one of the best receivers ever.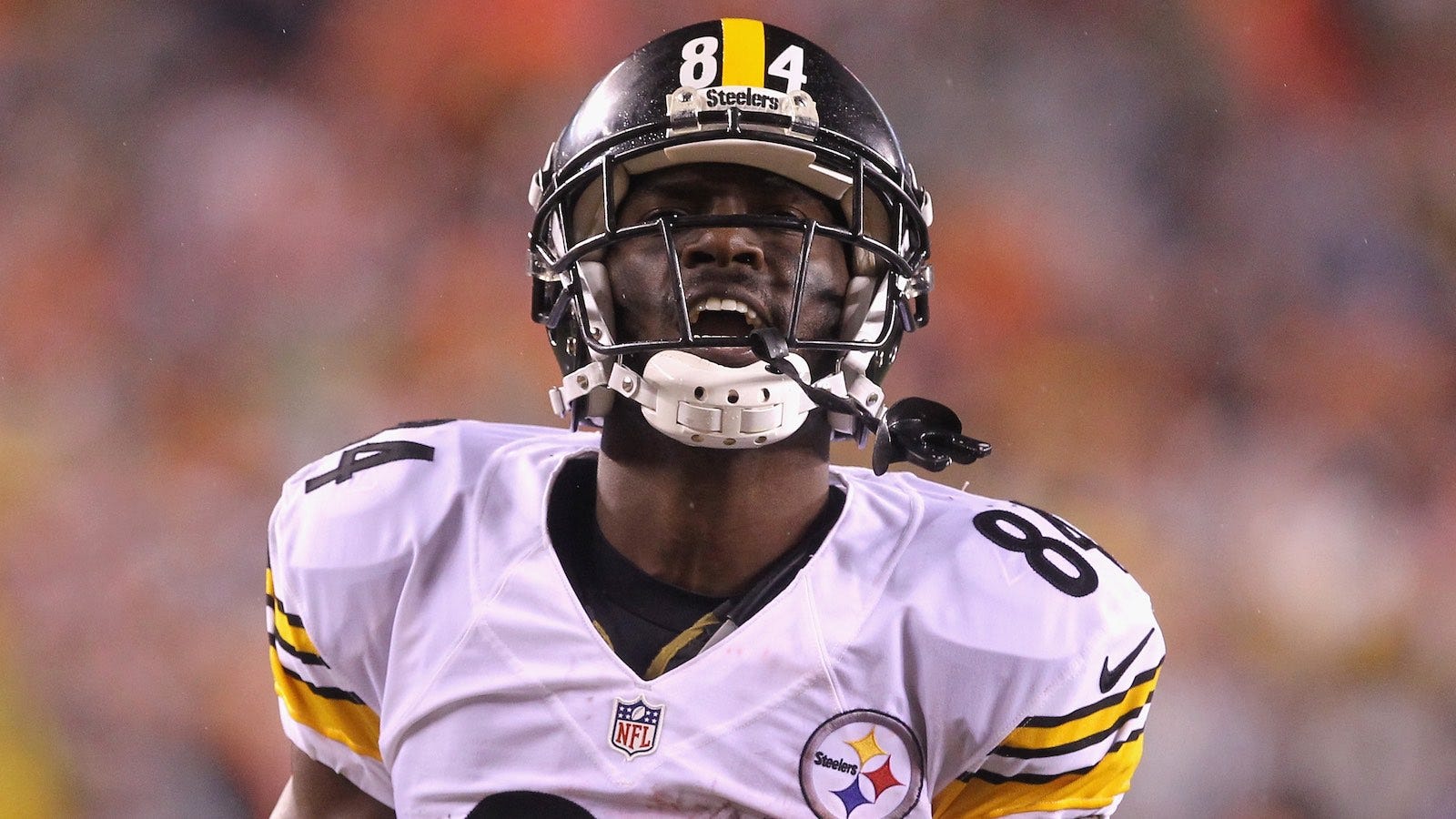 So how does he stack up to the all-time greats at this point? His numbers are favorable, to say the least, though he didn't become a regular starter until 2012. Through his first six seasons, Brown has caught 526 passes for 7,093 yards and 38 touchdowns. Granted, the NFL is more of a passing league than it was 30 years ago, so that has to be taken into consideration. Nonetheless, let's put Brown's numbers in historical context, and see where he ranks all-time. All stats courtesy of Pro-Football Reference.
He has the most catches through six seasons of any player in NFL history, going back to 1920. His 526 receptions are one more than Randy Moss had from 1998 to 2003, and three more than Larry Fitzgerald had in his first six years in the league. As far as other all-time greats go, post-merger (1970 and beyond), Jerry Rice is 16th with 446 catches, Michael Irvin is 73rd with 337, while Andre Reed had 388. Marvin Harrison, one of the best possession receivers ever, caught 522 passes in his first six seasons. In that regard, Brown is one of the best possession receivers at this point in his career, and he's on a torrid pace going forward.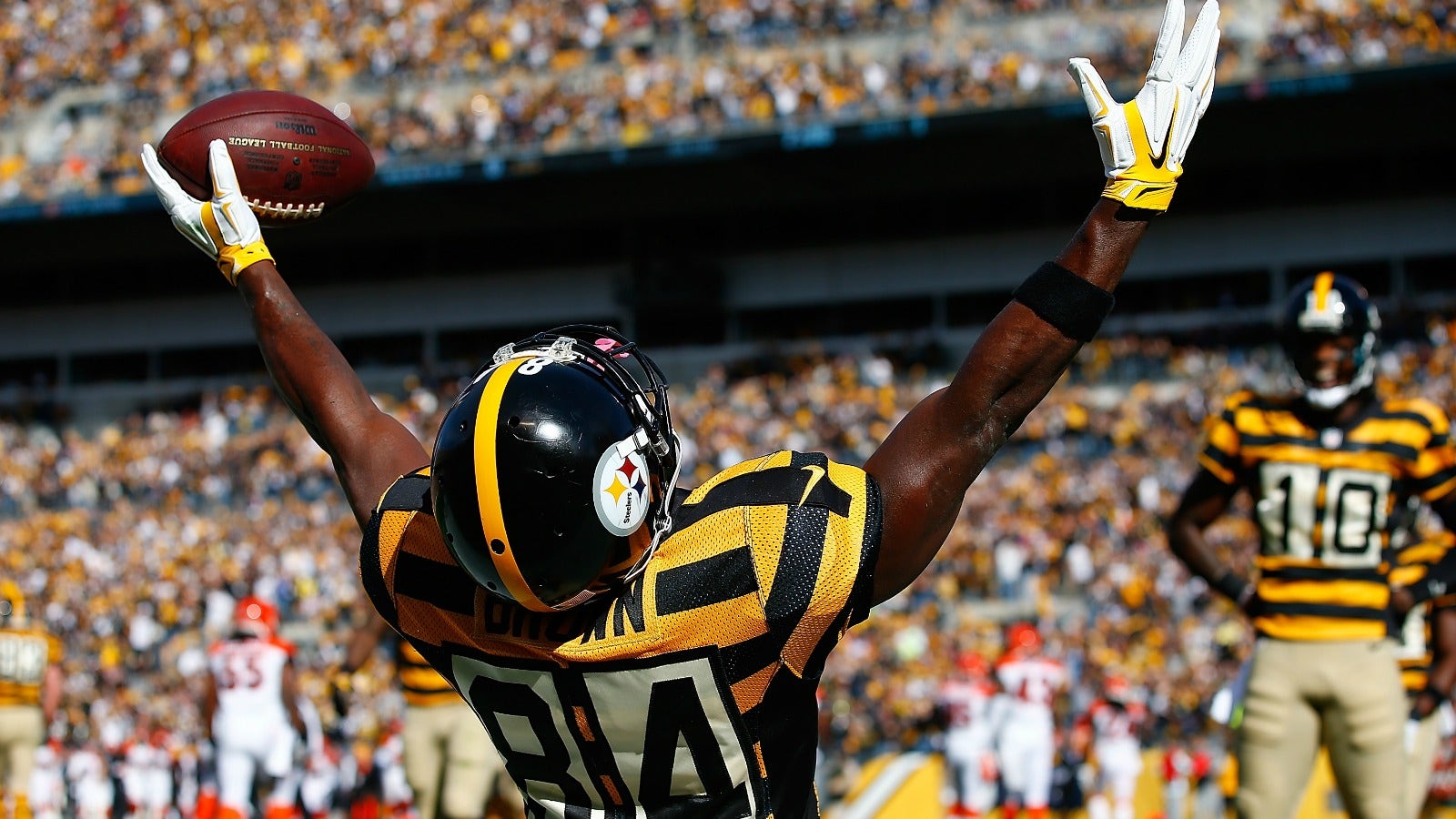 While Brown is a big-play receiver when he gets the ball, he's more of a volume pass-catcher. That's not to say he hasn't racked up a boatload of yardsr, though. Only four players recorded more yards in their first six seasons than Brown (7,093), with those being Moss (8,375), Torry Holt (8,156), Rice (7,866), and Calvin Johnson (7,836). Brown is first among active players, with Fitzgerald (7,067) and Thomas (6,621) behind him. As far as Hall of Famers go, though, Brown is in good company. His yardage output thus far would be second among receivers in the Hall of Fame. Rice is the only receiver in the Hall of Fame with more yards than Brown has.
Where Brown falls behind is touchdown receptions. He's had 38 in six seasons, though he's seen an uptick in that category in the last two years (13 and 10, respectively). Brown's 38 touchdowns are 40th among receivers through six seasons, and are 12th among active players. While Brown had more receptions than Rice in his first six years, Rice more than doubled Brown's touchdown production with 79 scores, despite catching 80 fewer passes. Moss had 77, while Terrell Owens had 59. Dez Bryant and Fitzgerald lead all active receivers with 59 through their first six seasons. Compared to receivers in the Hall of Fame, post-merger, Brown is fifth, one behind Lynn Swann and Andre Reed, who had 39 apiece.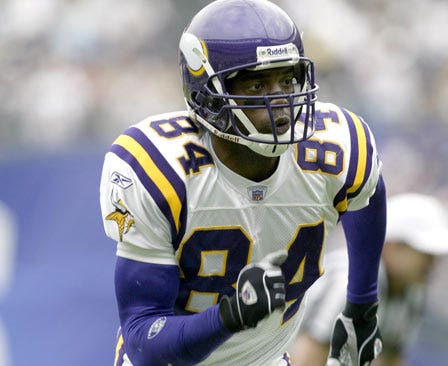 Brown has played in 86 games, starting 59. As a result, he's averaged a whopping 82.5 yards per game, sixth since the AFL-NFL merger. Surprisingly, Julio Jones is No. 1 with 95.4 yards per game. Moss averaged 87.2, while Rice had a clip of 85.5 yards per contest. Rice is the only Hall of Famer to average a higher number than Brown, which shows how good the Steelers receiver has been. Of course, passing numbers have skyrocketed with offenses angling more toward throwing the ball, but Brown is racking up yards at a crazy pace.
Catch percentage measures how many passes are caught compared to the number of times a receiver is targeted — or receptions divided by targets. Since the stat was first recorded in 1992, Brown is fourth among all wide receivers, hauling in 66.6 percent of passes thrown his way. Only Wes Welker, Randall Cobb and Percy Harvin have caught a higher percentage of their targets than Brown, which is somewhat surprising. The top non-active receiver on the list is Reggie Wayne, who's 10th, followed by Hines Ward (13th) and Terrell Owens (14th). It's not the most telling stat given it's short history, but it shows how great Brown's hands are.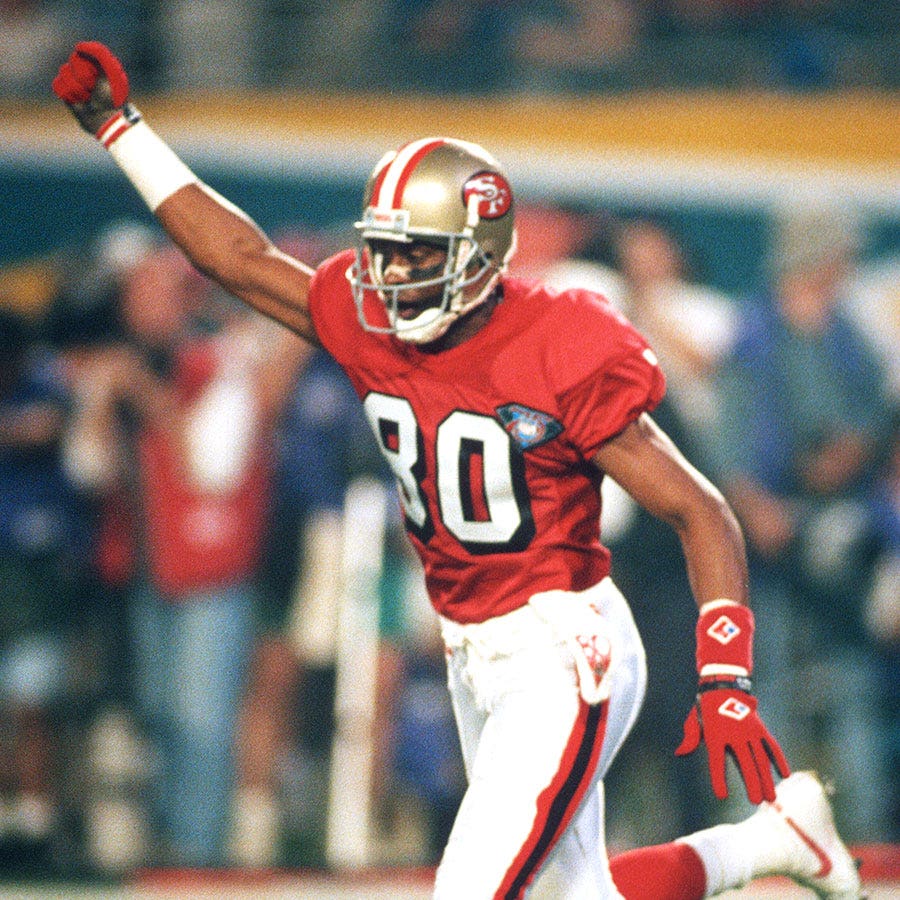 Brown is dazzling. You'd be hard-pressed to find a receiver today that's more effective and stuffs stat sheets the way he does. However, he still has a long way to go before he's discussed as a Hall of Famer.
For example, to eclipse Jerry Rice's all-time record of 1,549 career receptions, Brown would need to average more than 102 catches per season for the next decade. It's not out of the realm of possibility, though, that he moves into the top five in that category. He'll need to average 114 receptions for the next five seasons, which he's done the past three years.