Pierre Garcon, Ricky Jean-Francois Travel To Haiti To Deliver Medical Supplies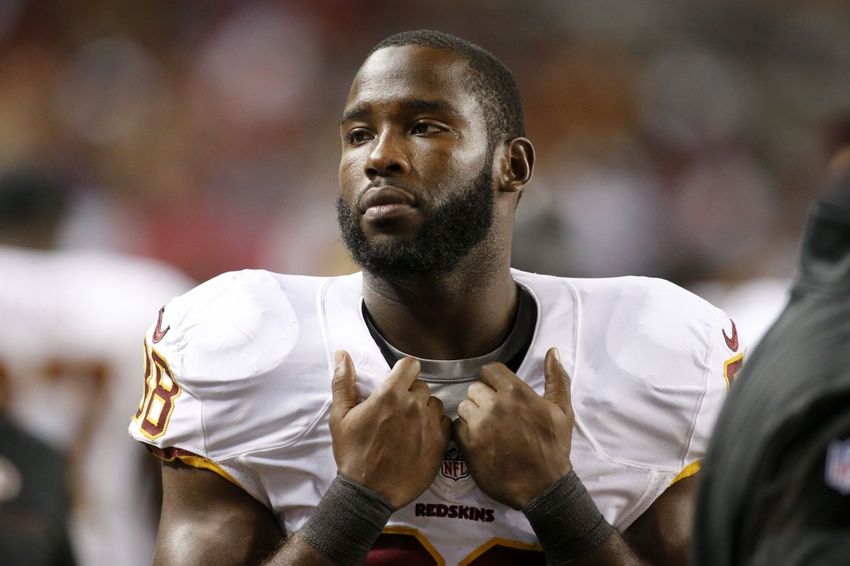 Pierre Garcon and Ricky Jean-Francois went to Haiti to deliver supplies to the people there. Redskins owner Daniel Snyder helped organize the trip.
In the aftermath of Hurricane Matthew, two members of the Washington Redskins traveled to Haiti to deliver medical supplies to the nation. Pierre Garcon and Ricky Jean-Francois both traveled down on Monday afternoon to visit Haiti. Garcon has family living in the country, while Jean-Francois' father is of Haitian descent.
According to ESPN's John Keim, Redskins owner Daniel Snyder made the offer to fly Garcon and Jean-Francois over on Monday. The two agreed, and Garcon said this about the trip:
It's the least we can do. We have easy access to the medical supplies in our training room. These people are dying here. For us to provide the medical supplies and keep someone alive, just giving them IVs, that's a life-changing thing where we can help. It's very small, and we take for granted having an IV, but after dealing with a hurricane and dealing with not having those basic needs, it will keep a lot of people alive.
Haiti has seen over 900 deaths since the hurricane passed through. Infrastructure of the country was also destroyed, leaving many homeless.
It is definitely refreshing to see some positive off the field stories coming from NFL players. Too often, the off-field activities of players make headlines for the wrong reasons. Johnny Manziel and Ray Rice are just two very prominent examples. Seeing Garcon and Jean-Francois go back to their nation and do whatever they can to help is great. Garcon said in the Keim article that going back to help out was something that he "lived for."
It's something I'm happy I can do and am in a position to give back. It's one of those things you live for, and you want to say I helped and did this for a whole country. I'm glad I had the opportunity to do it. To have the help from Dan and the medical staff, that's what made it all come together. Without them, it's just an idea. They made it into reality.
Haiti's suffering is far from over, but the actions of Garcon and Jean-Francois should at least contribute a small amount to the healing process. As Jean-Francois said in an interview with ESPN's Hannah Storm, "As time goes on, things will get a lot better. I see that. A lot of people came together."
This article originally appeared on