Philip Rivers Hits Tyrell Williams For Clutch Touchdown (Video)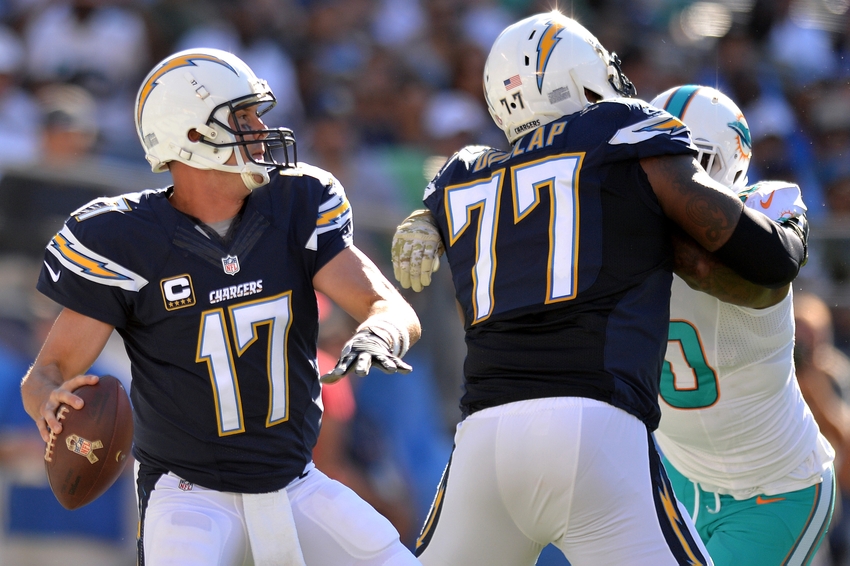 Philip Rivers is one of the best quarterbacks in the NFL and the San Diego Chargers icon keeps reminding us why he's special.
The San Diego Chargers were down 21-17 and desperately needed a clutch play from their offense with just minutes remaining in their game against the Miami Dolphins. As he's prone to do, Philip Rivers provided the Chargers with that special bit of magic, hitting rising wide receiver Tyrell Williams for a 51-yard touchdown.
After blowing games in seemingly scripted fashion at the beginning of the season, the Chargers have been doing a much better job of coming through in the clutch. This play is a great example of that.
Rivers lined up in an empty set and delivered a beautiful pass over the middle of the field, lofting it by a Dolphins linebacker. Williams had plenty of work to do, but the fantastic speed that allowed him to rise up the depth chart in San Diego also allowed him to finish this play off.
This touchdown pass was quintessential Rivers. No quarterback does a better job of standing in the pocket and throwing a strike in the face of an imminent hit. Rivers knew he would be leveled to the turf, but he hung in there and found Williams on a difficult throw.
Thanks to that pass, Williams was the Chargers leading receiver with five receptions for 125 yards at that point. He, Antonio Gates, and Hunter Henry had all also caught touchdown passes from Rivers, who clocked in with 294 passing yards in his quest to out-duel a sharp Ryan Tannehill at the point of that big score.
This article originally appeared on