Philadelphia Eagles: Why Nelson Agholor can't be cut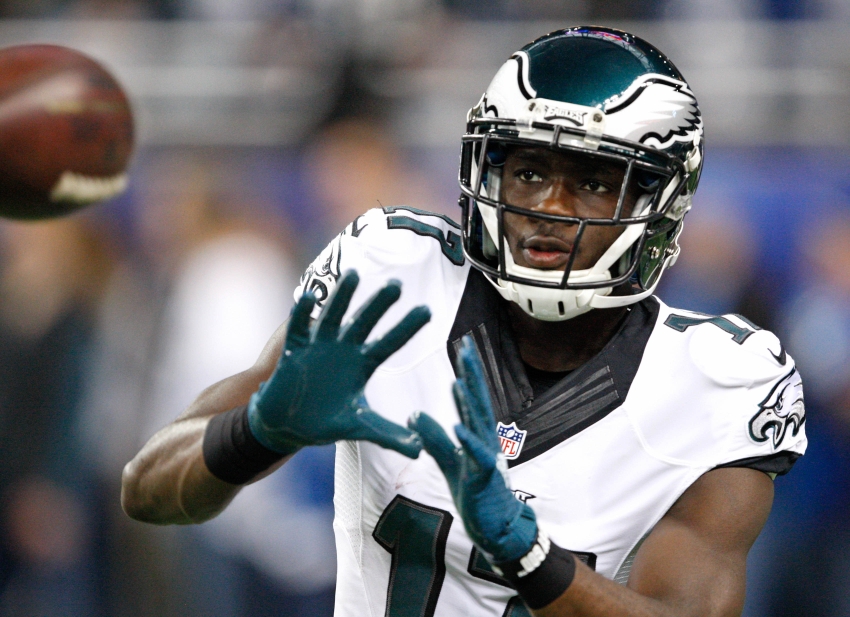 The Philadelphia Eagles can't cut Nelson Agholor without paying a price.
It's pretty incredible just how awful Nelson Agholor has been for the Philadelphia Eagles. Selected 20th overall in the 2015 NFL Draft, Agholor was expected to come in and be the outside weapon the Eagles desperately needed. Obviously, that hasn't happened.
As bad as Agholor is, however, it would be financially irresponsible for the Eagles to cut him.
By cutting Agholor, it would cost the Eagles $4,941,368 in dead money. Keeping him would count for roughly half of that—only $2,557,465 against the cap, per overthecap.com. Financially, the Eagles would be shooting themselves in the foot by releasing the struggling receiver.
More from Inside the Iggles
However, the Eagles could actually save a little bit of money by trading Agholor. The only issue with that is actually finding another team willing to pay for his services, which seems like an improbable scenario.
Between now and the end of the season, the Eagles need to decide whether or not releasing Agholor would be worth paying nearly $5 million. Currently, the Eagles have less than $10 million in cap space. By cutting Agholor, the Eagles would have little to no available cap room to make offseason additions in free agency.
Barring an unforeseen trade, Agholor isn't going anywhere. The only thing the Eagles can do is just hope he improves and becomes the player they were hoping he'd be.
This article originally appeared on