Philadelphia Eagles waive preseason star Paul Turner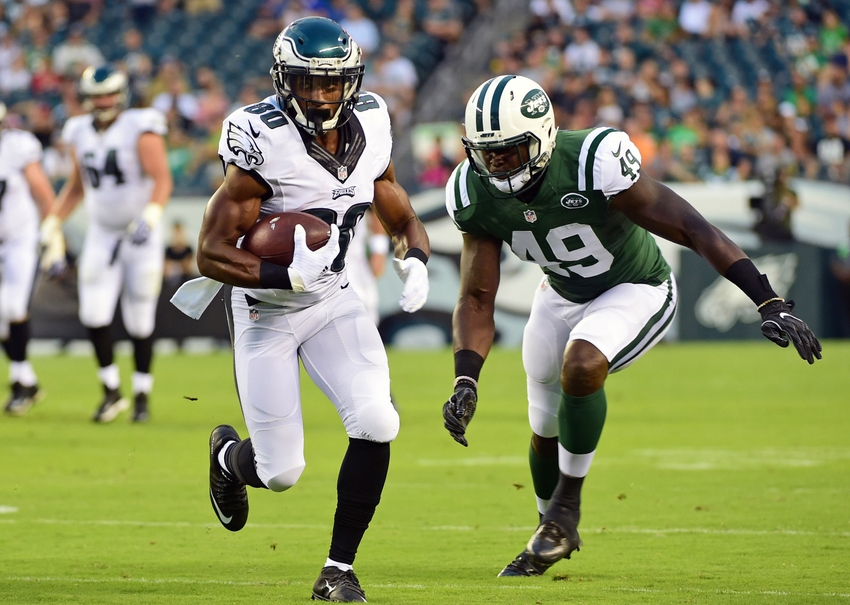 The Philadelphia Eagles have waived preseason superstar Paul Turner.
One of the Philadelphia Eagles' top players from the preseason has been waived.
Paul Turner, who led the Eagles in receptions (17) and receiving yards (165) and also returned a punt for a touchdown in the team's final preseason game against the New York Jets, has been cut. The Eagles do want to add Turner to their practice squad, however.
The decision to cut Turner is a little puzzling. Turner was undoubtedly the Eagles' best receiver this preseason and gained the support of the locker room after completely outperforming other members of the Eagles' receiving corps.
More from Inside the Iggles
Josh Huff, one of the players Turner outperformed, will make the roster having recorded only 6 receptions for 70 yards. Huff also had a few ugly drops this preseason.
The signing of Bryce Treggs Sunday afternoon played a large role in the Eagles' decision to waive Turner. Treggs ran a 4.39 40-yard dash at his Cal pro day this offseason and considering the Eagles' desperation for speed in their receiving corps, Treggs has the upper hand on Turner, who's speed is average at best.
Turner, an undrafted free agent out of Louisiana Tech, has surpassed expectations by a huge margin, but that evidently was not enough to crack the final roster.
This article originally appeared on