Philadelphia Eagles vs New York Giants Live Stream: Watch NFL Online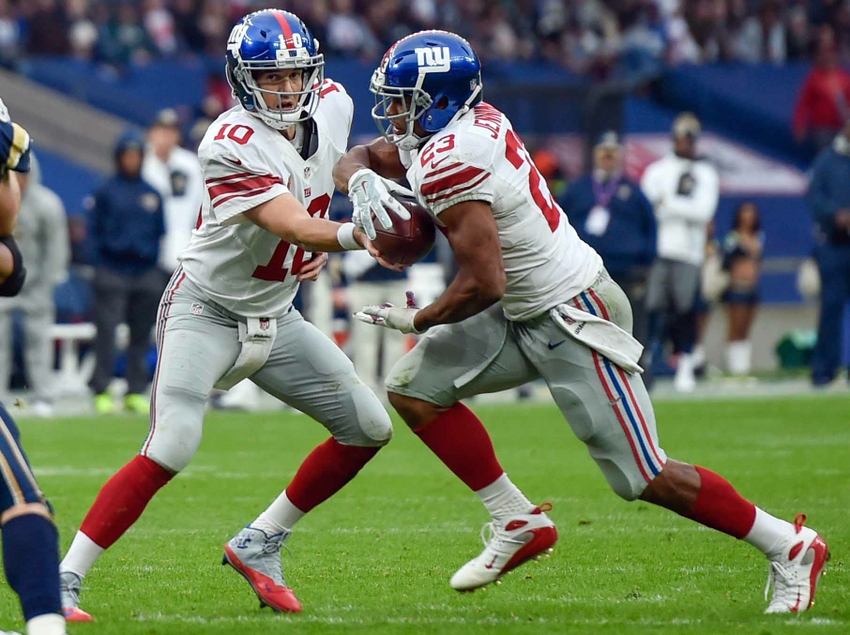 On Sunday, November 6th, the New York Giants will be facing the Philadelphia Eagles. Here is all the info you'll need to watch.
On Sunday, the New York Giants will be playing the Philadelphia Eagles in a huge game at home. Both teams come into Week 9 with identical records. This game will mean a ton in the competitive NFC East, and also for possibly a Wild Card spot.
The Giants are coming into the game with two straight wins and off their bye week. After a win in London against the Los Angeles Rams, the Giants should be really prepared for the Eagles. Last week, the Eagles suffered a tough loss on the road to the Dallas Cowboys. Despite winning for much of the game, the Eagles made some poor decisions late in the game, which cost them.
Sunday will be the first time that Carson Wentz is introduced to the rivalry. In his rookie season, Wentz has played extremely well, as he has totaled 1,526 passing yards, nine touchdown passes, and three interceptions. The decision made to move up in the NFL Draft to select Wentz has been a great one so far, and he is a big part of their success this season.
Date: November 6th
Start time: 1:00 PM EST
Location: East Rutherford, New Jersey
Stadium: MetLife Stadium
TV Info: FOX
Live Stream: NFL League Pass
Due to the Dallas Cowboys playing so well, the Eagles and the Giants both need wins to keep pace. Whichever teams wins on Sunday will become the main competition for the Cowboys in the NFC East, and will also be well-positioned in the Wild Card hunt.
More from Empire Writes Back
This article originally appeared on