Philadelphia Eagles vs Minnesota Vikings: Watch live or stream online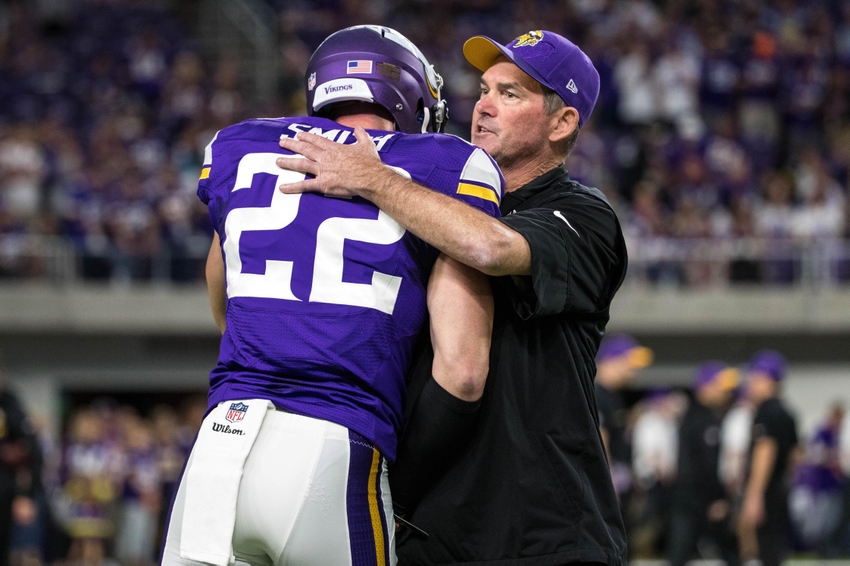 Find out how to watch the Minnesota Vikings take on the Philadelphia Eagles during their week 7 NFL matchup live through your tv or an online stream.
One of the most anticipated games for week 7 of the NFL season has to be the Minnesota Vikings going on the road to take on the Philadelphia Eagles. With storylines involving the trade of Sam Bradford, some brotherly conflict between the Kendricks boys, and an interesting clash of styles this will be a fun game to watch.
The biggest thing on the line during the game is the undefeated record of the Vikings. As the only unbeaten team left in the league, opposing squads will be gunning for the opportunity to put the first notch in their loss column.
But before the game, you'll want to know everything you can about the Minnesota Vikings and Philadelphia Eagles week 7 matchup. Here is all the information you'll need to watch either online or on TV:
Game: Minnesota Vikings at Philadelphia Eagles
Location: Lincoln Financial Field in Philadelphia, PA
Weather: Mostly sunny/wind, 0% chance of rain, high of 64 degrees
Date: October 23, 2016
Time: 12 pm CT
Officiating crew according to Football Zebras: Head official John Hussey, umpire Tony Michalek, head linesman Wayne Mackie, line judge Ron Marinucci, field judge Jimmy Buchanan, side judge Allen Baynes, and back judge Keith Ferguson.
Online By Subscription: NFL Sunday Ticket
Radio Info: Sirius 81 or Sirius Online 818, Vikings Radio Network, KFAN-FM 100.3/KTLK-AM 1130
Places to watch the Game LIVE
National broadcast: -none-
Local broadcast: FOX affiliate
Canadian broadcast: -none-
UK broadcast: -none-
American Forces Network: AFN Prime Atlantic
U.S. local broadcast information:
CBS Announcers: Thom Brennaman and Troy Aikman (NO JOE BUCK!)
Broadcast coverage map: 506 Sports.com
This will be one of the most hotly contested games of the year for the Minnesota Vikings, and picking up a win over this team would help to add credibility to their already impressive resume of wins under head coach Mike Zimmer. What do you think will happen during the game? Leave your thoughts in the comments below.
This article originally appeared on