Philadelphia Eagles relying too heavily on Carson Wentz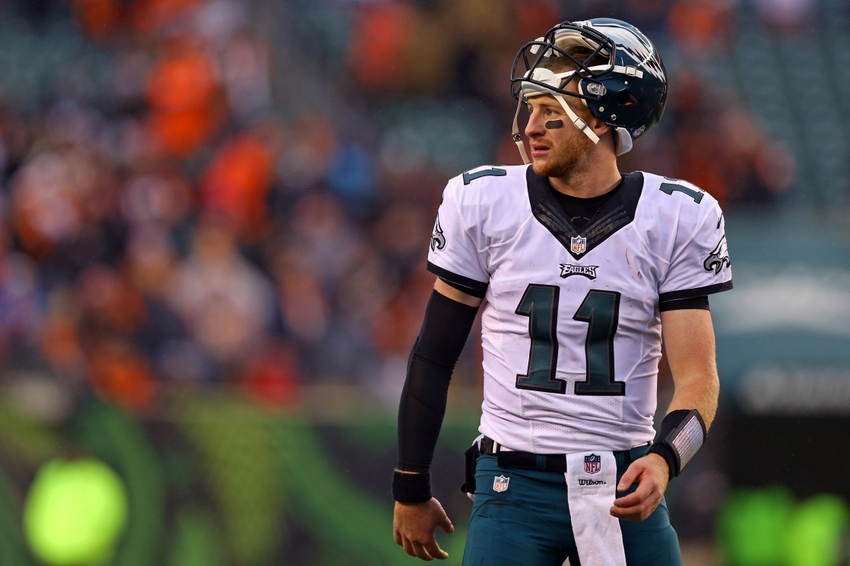 Carson Wentz is being asked to carry the Philadelphia Eagles on his back and, unsurprisingly, it isn't going very well.
Asking a rookie to carry a team on their back is a really bad idea, but that's exactly what the Philadelphia Eagles are doing with Carson Wentz right now.
Wentz's play has seen a sharp decline in recent weeks. Of course, the dreaded 'rookie wall' may be to blame for Wentz's regression, but it more than likely has to do with the Eagles asking far too much from their gifted rookie quarterback.
In the Eagles' first six games of the season, Wentz had only 185 pass attempts. In their last six games, he's attempted 267 passes. The Eagles are putting all of their faith in Wentz's arm and that method is failing them.
More from Inside the Iggles
This is not to say that Wentz is a bad quarterback. On the contrary, Wentz is a one of the best young stars in the NFL and is already showing glimpses of a very bright future. There are a lot of problems with this team and Wentz is not one of them. Unfortunately, Wentz has no weapons around him and is being asked to put points on the board with little to no help from his teammates. Even a savvy veteran would struggle to win games in the situation Wentz is currently dealing with.
If the Eagles want to rally and win the last three games of their season, they need to balance their attack on offense and stop asking Wentz to throw 50 times per game to the incompetent receivers he is forced to work with. That tactic has done nothing but lose games and hurt Wentz's development, which should be the Eagles' No. 1 concern.
This article originally appeared on