Eagles coaches don't seem to agree Sam Bradford is the starting QB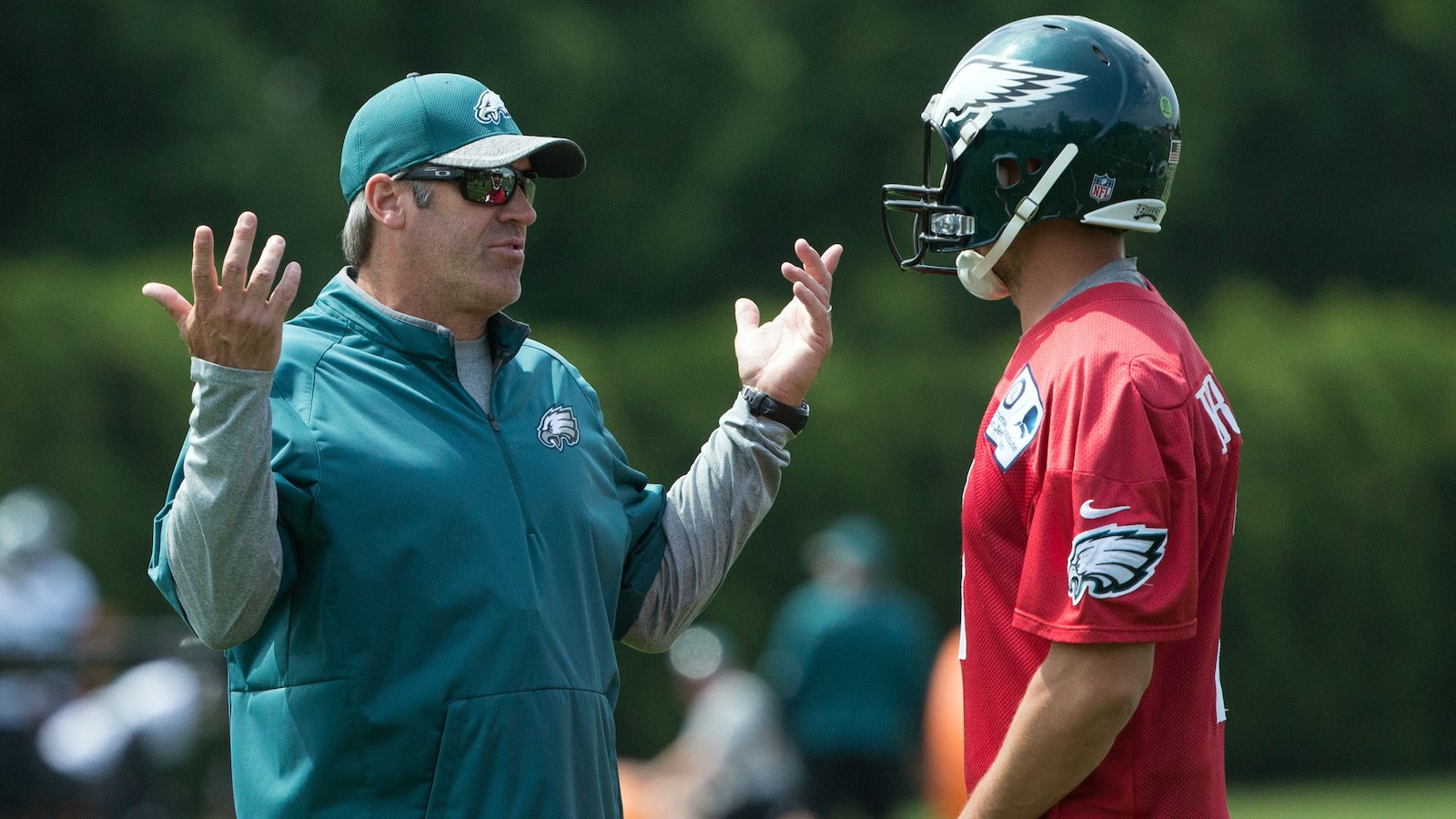 When the Philadelphia Eagles open up the regular season in September, Sam Bradford figures to be the starting quarterback. Despite throwing a fit and demanding a trade after the team drafted Carson Wentz second overall, Bradford is the frontrunner to retain the starting job.
After all, head coach Doug Pederson has said time and time again that Bradford is the No. 1 quarterback on the roster.
"He's my guy," Pederson said of Bradford last week. "He's my No. 1 guy. I want him to embrace that. … Carson has a long way to go with this system. He is learning every day, but Sam is the guy."
Surely, the head coach makes the official call on who will be under center for Week 1. Not his offensive coordinator. Not the defensive coordinator. The head coach decides that. So why is the rest of his coaching staff saying Bradford hasn't won the job just yet?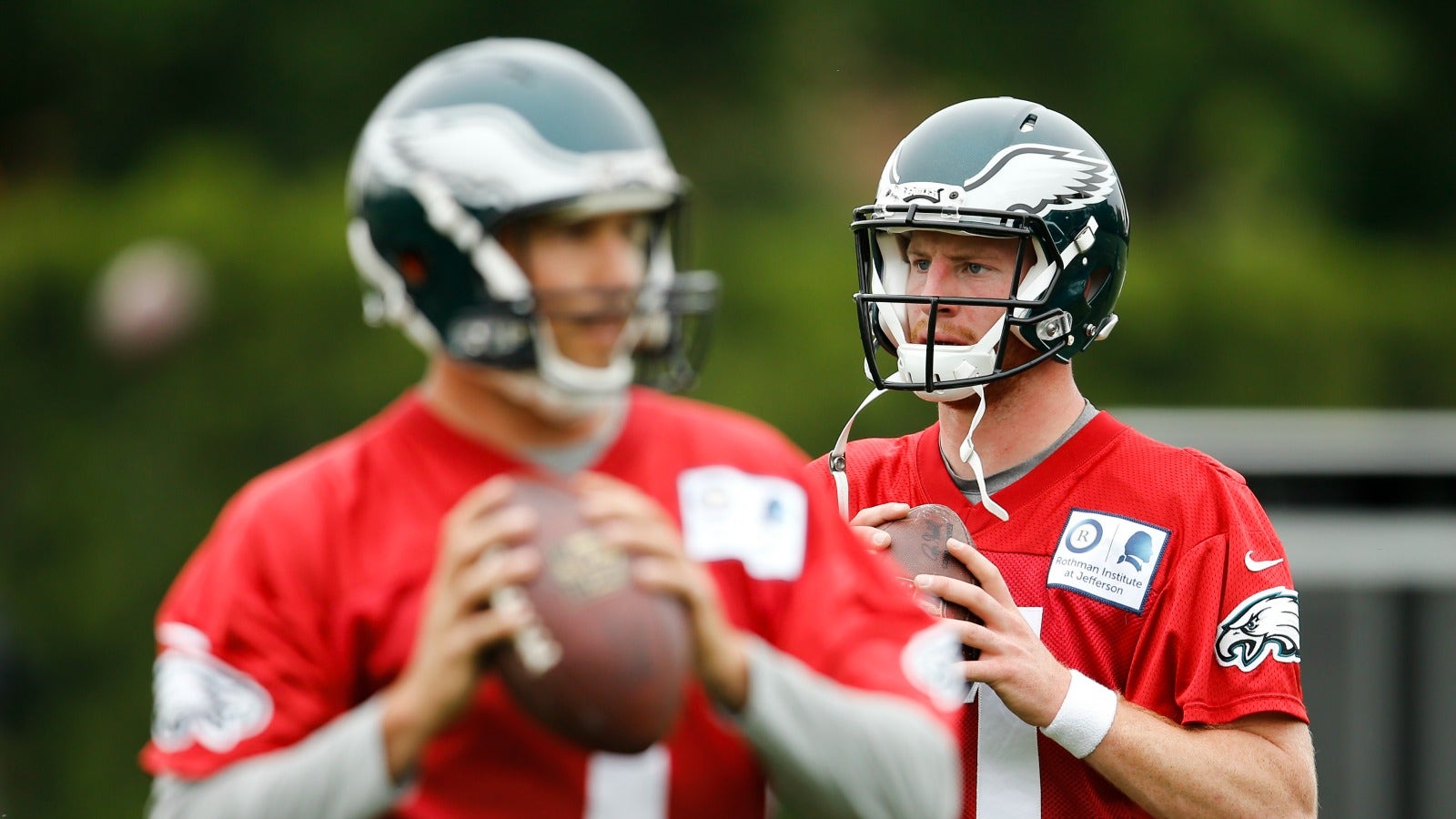 Offensive coordinator Frank Reich was asked if Bradford is the No. 1 guy, to which he responded by saying this.
Reich wasn't the only one to refute Pederson's claim that Bradford has won the starting gig. Defensive coordinator Jim Schwartz did the same.
"Don't judge (Carson Wentz) on somebody else and then also, don't predetermine the results of the race," Schwartz said via CBS Philadelphia. "Just let him go play."
Neither coach came out and said one quarterback has surpassed the other, but they certainly seem to believe it will be a closer competition than expected. On the other hand, both Reich and Schwartz could just be throwing this out there to see how Bradford handles it. With Pederson essentially handing Bradford the job, it wouldn't necessarily be a bad thing to "scare" him a bit with some competition.