Eagles' Bradford: Ankle not an issue entering showdown versus Cowboys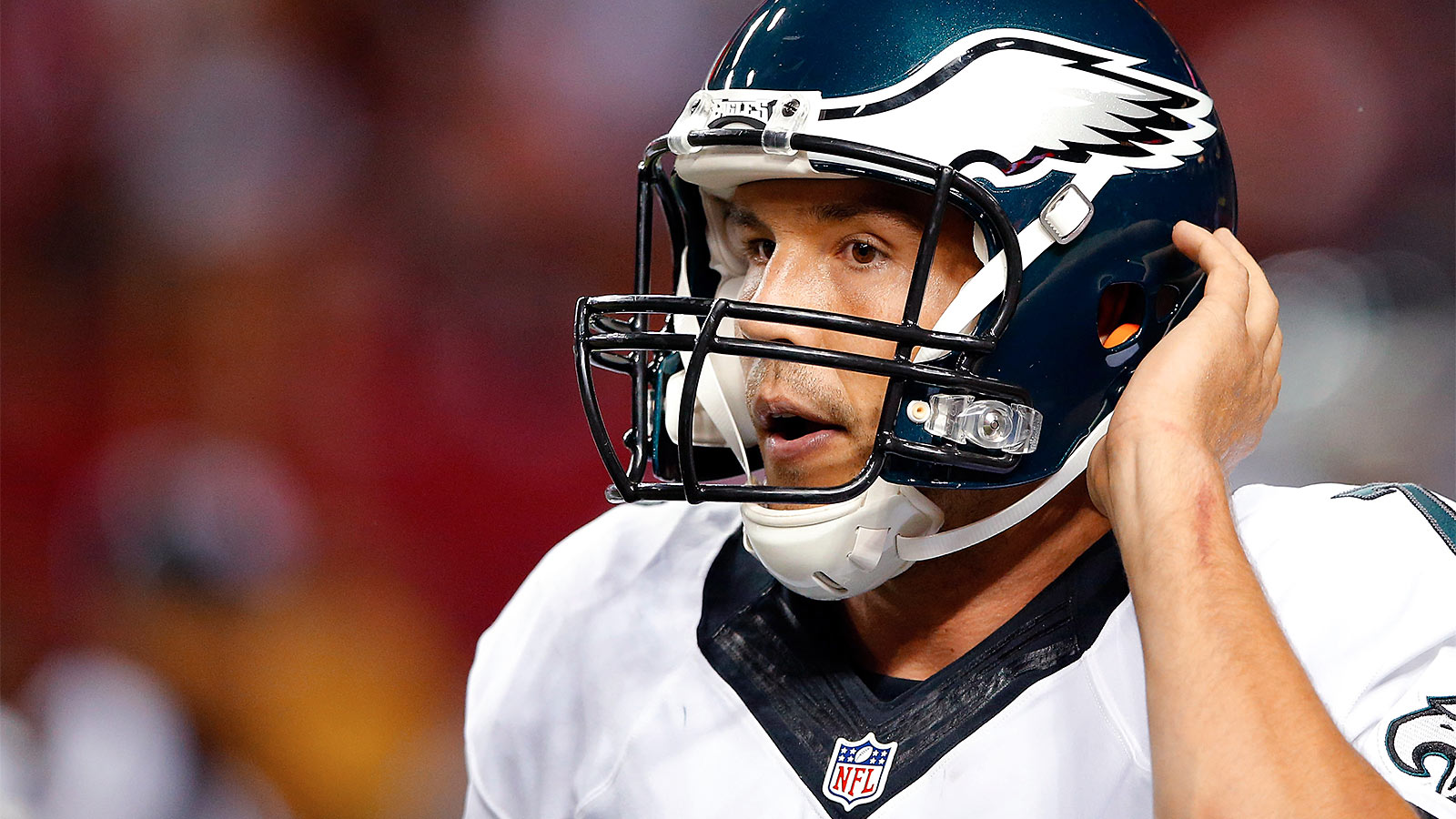 Philadelphia Eagles quarterback Sam Bradford again sought to allay concerns over the condition of his ankle as the team prepares for a Week 2 showdown with the Dallas Cowboys.
Bradford on Wednesday reiterated to reporters what he said following Monday's night's 26-24 loss in Atlanta – that undergoing X-rays on his ankle was merely playing it safe.
"I knew everything was fine," Bradford said. "They just wanted to check it out to be sure. It didn't hurt. It wasn't sore. They just wanted to do it as a precaution."
Any injury news is cause for alarm when it involves Bradford, who missed the entire 2014 season after tearing the ACL in his left knee for the second time. Bradford initially tore the ACL in 2013 and sat out the final nine games of the season.
Making his first start in nearly 23 months, Bradford finished 36 of 52 for 336 yards with one touchdown and two interceptions in his Eagles debut and said his body felt "about as enjoyable as I remember it being."
(h/t True Jersey)
Bradford's right ankle looks slightly swollen and has extra tape on it. #Eagles

— Eliot Shorr-Parks (@EliotShorrParks) September 16, 2015
Bradford said no problem with his ankle. X-Ray was precautionary. He wasn't worried.

— Zach Berman (@ZBerm) September 16, 2015
MORE NEWS:
Want stories delivered to you? Sign up for our NFL newsletters.