Eagles QB Sam Bradford to sit preseason opener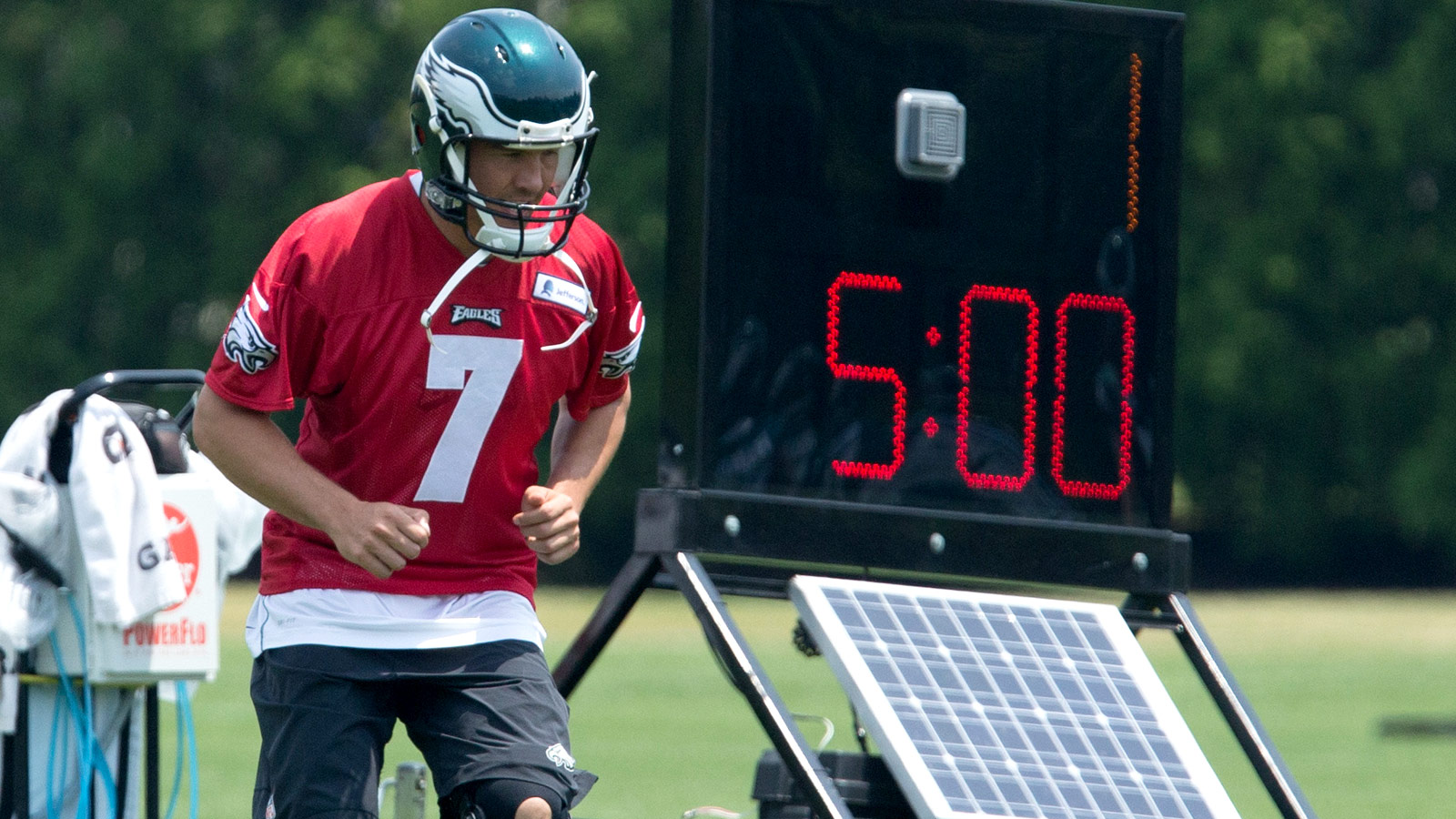 When the Philadelphia Eagles open up the preseason on Sunday night, it will be with Mark Sanchez at the helm at quarterback. Projected starter Sam Bradford will sit out the first preseason game, according to head coach Chip Kelly.
"I don't think he's real happy with my decision," Kelly said to reporters, per Geoff Mosher of CSN Philly. "I just felt he's been out here for two weeks, done a really nice job. He'll get his first work against the Ravens when we get a chance to train with them for a couple days before we play them [next Saturday]."
Kelly clarified on his decision and explained why the risk is just not worth it in the first preseason game. He cited an unfortunate injury to a division rival to cement his point.
"I think he can go. I know he's disappointed," Kelly added. "It's just my call. … You look at what happened to Niles Paul last night for the Redskins. He's a tremendous football player who's done for the year right now so there's that fine line in preseason games where you are.
Bradford's preseason debut will come, and you can be sure that Eagles fans will be highly anticipating his first snap. Until then, we may see a more heavy dose of Tim Tebow, and of course, Sanchez.
(h/t CSN Philly)