Philadelphia Eagles: Player's thoughts and a look ahead to the Green Bay Packers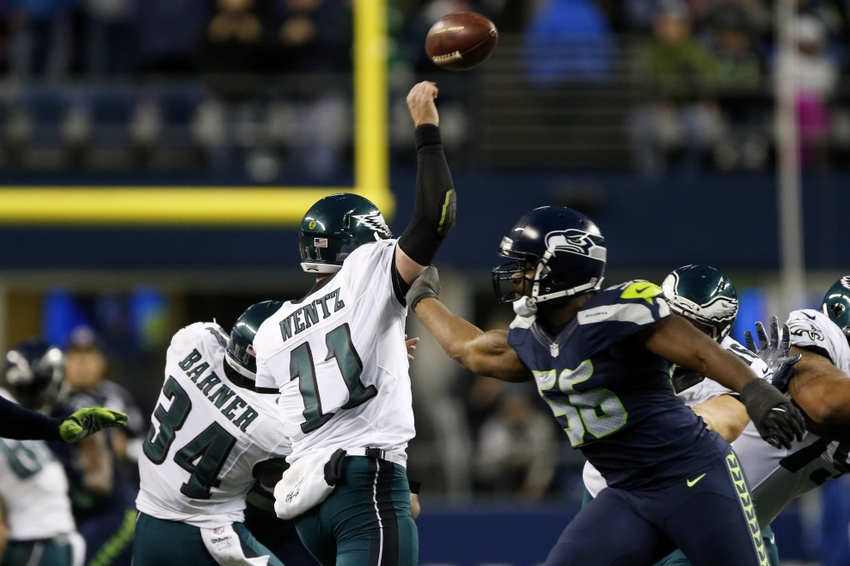 What's the mind state of this Eagles team as they prepare for the Packers?
If you follow the Philadelphia Eagles, you've been bombarded by thoughts and words about wide receiver Nelson Agholor. The team's most recent performance against the Seattle Seahawks left much to be desired, and even though we all expected this game to end in a loss, there's still an unsettling feeling. The way this team lost is worse than the loss itself. The team is hurting (physically and emotionally).
Here's safety Malcolm Jenkins' response to the loss at CenturyLink Field:
Wide receiver Jordan Matthews offered his thoughts as well. In his opinion, the Eagles have "donated games" to other teams. As he stated, the team has been in every game, minus the one against the Washington Redskins. Still, with them always being one or two plays away from victory, the questions remain. Why aren't they making that extra play on the road? Why do they consistently keep making the extra mistake?
Take a look:
The Eagles are approaching another week of the NFL season, and as injuries have mounted, a team that already appears short on talent prepares for another tough test. The Green Bay Packers are on the horizon. Luckily, for the Eagles, they get to play this one at home. Lincoln Financial Field became a house of horrors for this team under Chip Kelly's watch. This season, they've been better. They're a perfect 4-0 at home. They just can't figure out their road woes.
Want your voice heard? Join the Inside the Iggles team!
Head coach Doug Pederson met with the media on Monday. He discussed Agholor's play and his comments. Injuries were a topic as well. The highlight of his Monday morning presser, however, was when he shared some news that many Eagles fans have been waiting to hear all year long.
Here's Coach Pederson's press conference in its' entirety:
Is Paul Turner going to turn this team around single handedly? Of course not. It does, at least, show fans there's an attempt being made to get better. We know one thing for sure. Turner's hands are, arguably, just as good or better than anyone on this team at the wide receiver position.
Let's hope we get the result we've gotten used to when the Monday night game is over. This team may not be able to take any more blows to its' confidence.
More from Inside the Iggles
This article originally appeared on