Eagles LB Kiko Alonso returns to practice on Tuesday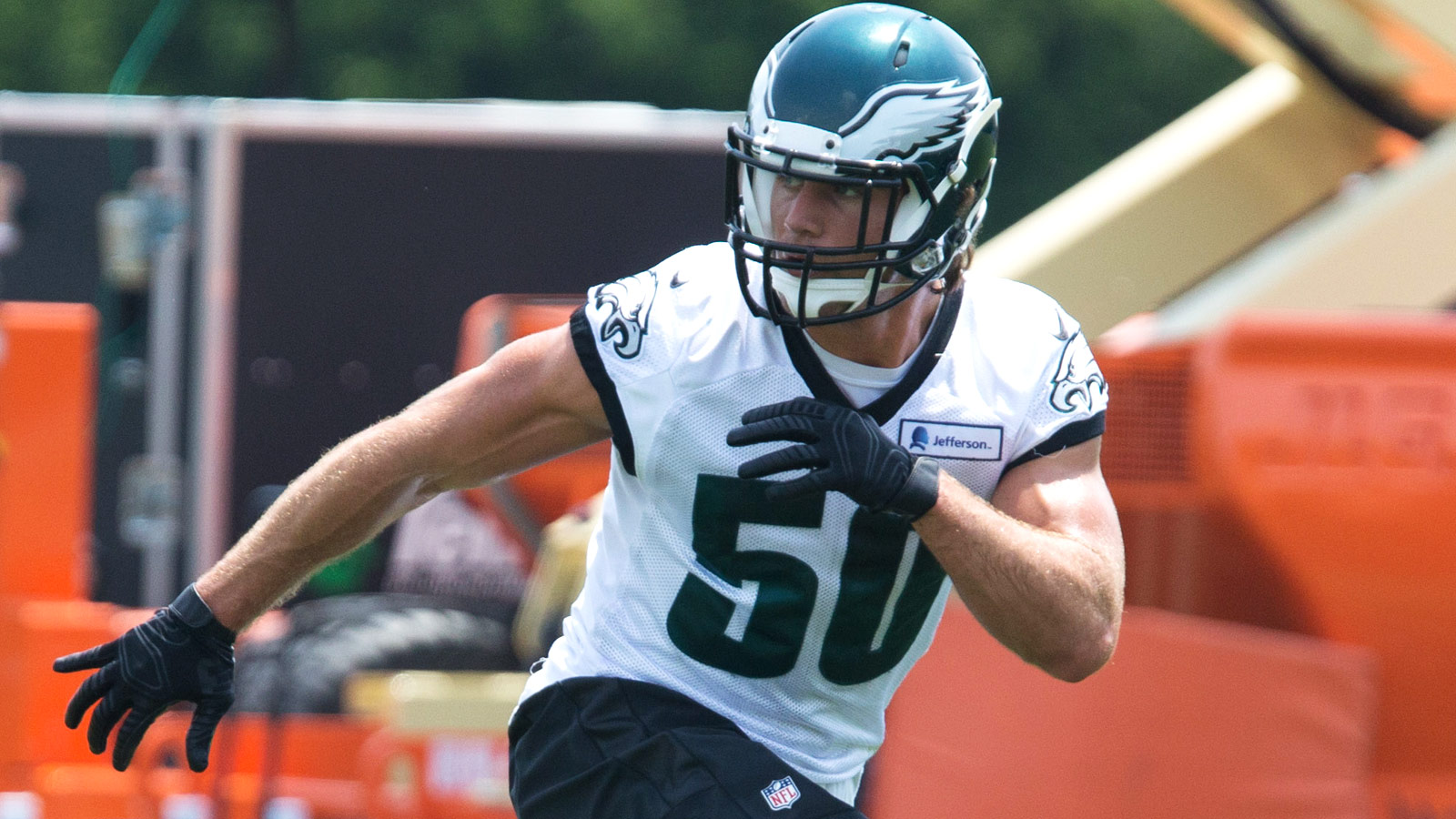 After missing two weeks of training camp as he worked through the NFL's concussion protocol, Philadelphi Eagles linebacker Kiko Alonso was back at practice on Tuesday. The Eagles plan to ease him back in to action.
"He'll be running around. He's kind of coming on," Eagles coach Chip Kelly said yesterday to reporters, per Les Bowen of the Philadelphia Daily Inquirer. "We'll ease him back in. He's missed a few things . . . I think mentally he's good, but he has been out for two weeks. So he'll go through agility drills and maybe a little 7-on-7 . . . He should be good to go by the end of the week."
Alonso is unsure if he'll be able to play in this Saturday's preseason game, but he reportedly looked agile and quick during Tuesday's practice. Defensive teammate Connor Barwin talked about what he saw from Alonso in his first practice back.
"He knows this defense. He stayed in shape. He looked good out here today. He'll jump right back into things," Barwin said. "Everybody's asking about Kiko. He must not have said anything."
Alonso is competing with Mychal Kendricks and Demeco Ryans for the Eagles' two starting inside linebacker spot in Davis' 3-4 base scheme. If Alonso misses out on the starting role in base packages, he could still end up being used in sub packages due to his strong prowess in pass coverage. Alonso was named the NFL's 2013 Defensive Rookie of the Year before suffering an ACL prior to the 2014 regular season.
(h/t Philly)