Eagles release WR Josh Huff following arrest for gun, marijuana possession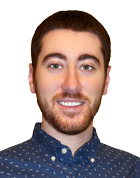 The Philadelphia Eagles announced on Thursday that they have released wide receiver Josh Huff just two days after he was arrested.
Huff was arrested on the Walt Whitman Bridge in New Jersey early Tuesday morning for possessing a 9mm handgun without a permit, as well as possession of marijuana. According to a court complaint, he was pulled over for speeding, which is when officers found the gun and small amount of marijuana. In addition to the handgun, Huff had six hollow-point bullets in the vehicle.
On Wednesday, Huff apologized for his actions, while also saying, "What professional athlete don't have a gun?"
Eagles head coach Doug Pederson said Wednesday that Huff was expected to play this week against the Giants.
"I'm disappointed for the choices they make," Pederson told reporters Wednesday. "The spotlight is on everything we do. You have to be smart. You have to make right choices. Everything is magnified. But again, once they leave here, that's the hardest thing to get through."
Huff had 13 receptions for 72 yards and a touchdown this season. He was also the team's leading kick returner with 252 yards.
Roster Move: #Eagles have released WR Josh Huff.

Howie Roseman will address the media at approx. 12:20PM. pic.twitter.com/G7yjJ5YpvB

— Philadelphia Eagles (@Eagles) November 3, 2016