Eagles WR Matthews refuses to blame Bradford for pass game struggles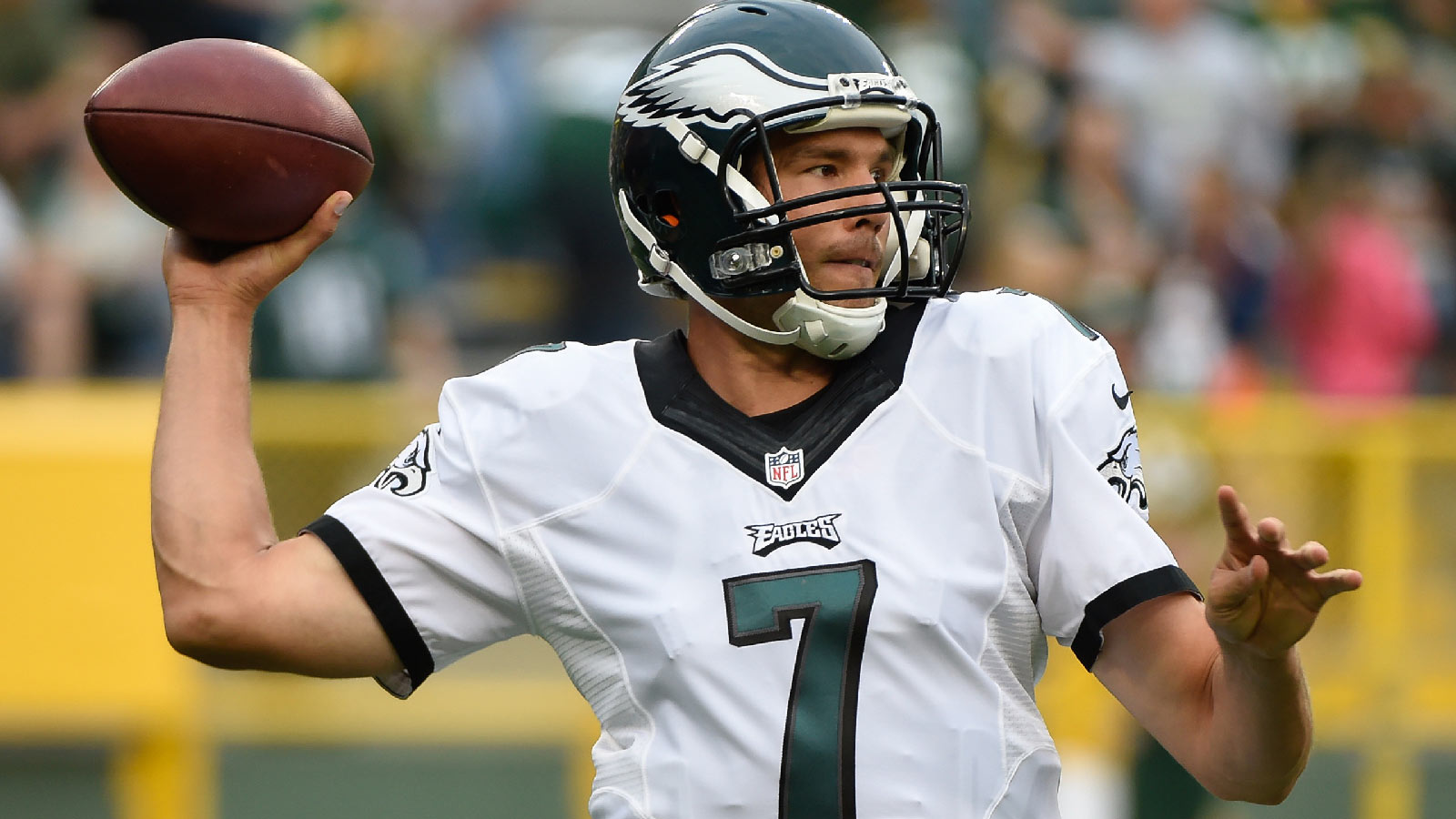 The Philadelphia Eagles' passing game has gotten off to a slow start. Through three games, quarterback Sam Bradford is averaging just 5.8 yards per attempt with three touchdowns and four interceptions.
Aside from some production in the late fourth quarter of Week 2, when the Eagles already trailed by 17 points, Bradford hasn't been able to connect with talented second year wide receiver Jordan Matthews.
Bradford has received a lot of criticism from the media this week, and Matthews doesn't agree with any of it.
"The biggest thing I hate is that he gets so much of the blame," Matthews said about Bradford, per Paul Domowitch of Philly.com. "That's unfair and it's not true. We have to go out there and make plays for him. That's what helps get him going. He's putting it on us. We have to go out there and do it."
Bradford's statistics tell one bleak side of the story, but according to Matthews, the game tape tells a different narrative.
"When you turn on the film, we see the game differently than everybody else. We turn on the film and we're saying, 'Man, we could've gotten open for him there. We could've created better separation. We could've caught the ball."
No matter how you swing it, Bradford will have to improve on his Week 3 performance if the Eagles want to tack on more tallies to the win column. Going 14-for-28 with 118 yards passing is not a recipe for success.
MORE NEWS:
Want stories delivered to you? Sign up for our NFL newsletters.